NASHVILLE, TN — Lightning 100 has announced the featuring artists for their weekly concert, Nashville Sunday Night on July 18; John R Miller with Abby Hamilton. The show is broadcasting live from 3rd & Lindsley on Sundays at 8 - 10 p.m.
Nashville Sunday Nights is a weekly concerts series from Lightning 100 featuring national, regional and local artists. Being the longest-running show and broadcast, Nashville Sunday Nights never fails to amuse the audiences and fans with diverse talents and sounds from the performing artists. Some artists that have been live on the events include Cordovas, Thad Cockrell, Delta Spirit, Kelsey Waldon, Leah Blevins and many more.
Tickets are available to purchase at the website, starting from $12. The event is open for all ages.
West Virginia Singer-songwriter John R Miller has been through a long way in experimenting and exploring sounds into what his pieces have become now. Every song on his thrilling debut solo album, Depreciated, which is filled with imagery and catchy wordplay. One of his biggest long-time fans is roots music favorite Tyler Childers, who says he's "a well-traveled wordsmith mapping out the world he's seen, three chords at a time."
Miller is also eager to combine elements of country, folk, blues and rock to make his own sound, influenced by names like Prine, Walker and Shaver. Miller's guitar-playing is highlighted perfectly with vocals that evoke the white-waters of the Potomac River below the high ridges of his native Shenandoah Valley.
Kentucky-born-and-raised country singer-songwriter Abby Hamilton has an ironic and sincere lyrical perspective. She creates powerful vocals, as well as fist-pumping lines that can both excite and embrace the audience. She guides her listeners along with active storytelling that ranges from hilarious tales of life in the working class, retelling of classic themes and country heartbreaks.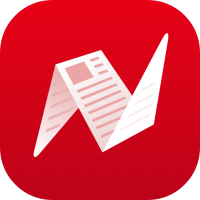 This is original content from NewsBreak's Creator Program. Join today to publish and share your own content.