NASHVILLE, TN — Celebrate the summer of 2021 in the 21st annual Jefferson Street Jazz & Blues Festival together with the Jefferson Street community in various arts, music, and food culture.
The event will be held at Fisk University on July 24, starting from 12.00 to 11:00 p.m. CDT. Ticket proceeds go towards the fundraising efforts of the Fisk Jubilee Singers.
the Jefferson Street Jazz & Blues Festival is held to commemorates the historic Jefferson Street Corridor. The festival well-known for its cultural awareness attracts diversity reflected through the sounds of jazz, blues, funk, gospel, soul, and R&B. The festival also celebrates historic treasures and challenges that craft the uniqueness and diversity in the Jefferson Street Community.
Headlining the Festival is a Grammy and American Music Award nominees After 7. After 7 is a dynamic Indianapolis R&B music group consists of Kevon Edmonds, Keith Mitchell, and Melvin Edmonds, which later replaced by Danny 'SkyHigh' McClain in 2019. The group marked a 32-year musical milestone in 2021. After 7 just recently released their studio album, Unfinished Business in that year.
The gates will open for festival seating at 3.00 p.m., but you can enjoy the Free Children's Pavilion from 12.00 p.m. while you wait. Fisk Jubilee Singers will be performing at 4.55 p.m., followed by Blair Bryant at 5.00 p.m., Herschel Bailey at 5.45 p.m., and CoJo Ko at 6.45 p.m.
For the evening shows, Brassville will be performing at 7.30 p.m., Stacy Mitchhart at 8.15 p.m., Geo Cooper & Friends of Autumn at 9.00 p.m., while headliners Joe Johnson and Friends featuring Angela Winbush and After 7 will perform the closure of the festival at 9.45 p.m..
Tickets are available for sale at the website , starting from $20. VIP Ticket holders will get the chance to meet and greet with "After 7" at a special location.
Enjoy a joyful day of music, arts, and food featuring local and national jazz and blues artists from the North Nashville community.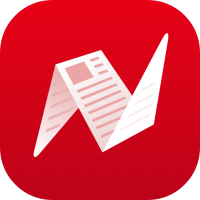 This is original content from NewsBreak's Creator Program. Join today to publish and share your own content.