NASHVILLE, TN—As students and families are preparing to be back to offline schools, one of the concerns that needs to be set is about how to control COVID-19 spread in schools, what can schools and families do to ensure that the kids won't get any contact with COVID-19 virus. To help that, Metro Nashville Public Schools are teaming up with Neighborhood Health, Metro Health Department, and the Nashville Diaper Connection to provide COVID-19 vaccines for the students.
This vaccination events are targeted for seventh-graders in some of the schools that have been scheduled. This vaccination is not a requirement for the students, as the only immunization that an incoming seventh-graders need to have is the tetanus-diphtheria-pertussis (TDAP) booster. The vaccine that will be available is Pfizer COVID-19 Vaccine, it is for students who are eligible (those 12 and up). The clinics are free for seventh-graders attending middle school in the fall.
There are some documents that families need to prepare to have their children vaccinated in this event. Families need to bring their children's vaccination records or Tennessee Immunization Information System documentation. There are benefits that the students will receive, as the Nashville Diaper Connection will distribute free food and diaper boxes at those events.
Ranging from July 14-23, there are six schools that participate and host these events.
Jere Baxter Middle School: July 14, 2-5:30 p.m.
Moses McKissack Middle School: July 15, 2-5:30 p.m.
McMurray Middle School: July 16, 2-5:30 p.m.
Madison Middle School: July 21, 2-5:30 p.m.
JFK Middle School: July 22, 2-5:30 p.m.
Thurgood Marshall Middle School: July 23, 2-5:30 p.m.
For additional information about MNPS vaccine events, you can visit MNPS official website.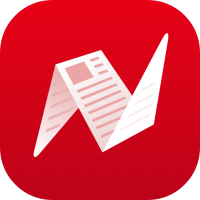 This is original content from NewsBreak's Creator Program. Join today to publish and share your own content.