NASHVILLE, TN - Tennessee Comptroller's Office investigation towards Tiffany Jomicka Bell, former Parent Teacher Association (PTA) president at AZ Kelley Elementary School, finally indicts upon her unauthorized action to steal about $5,589.18 from the PTA.
Her action was done between May and August 2017. After being put under suspicion of doing unusual activity in the PTA account over the summer by the parents, she resigned as PTA president in November 2017.
The suspicion led Metropolitan Nashville Public Schools and PTA officials to report unauthorized financial transactions to the Comptroller's Office.
Bell used PTA's debit card to withdraw cash of approximately $4,720 using ATMs. Purchases of groceries and other personal items from Walmart, Kmart, and Family Dollar, spent an $869.18 chunk from the PTA's account.
Another peculiar finding is that an amount of $271.71 was used to purchase items from Amazon during the summer of 2017. However, investigators and PTA officials could not determine whether it is legitimate for PTA's benefit although PTA is used to purchased items from Amazon for a legal purpose.
Bell deposited $150 of her own money into the PTA bank account in July 2017, but a cash shortage of $5,439.18 remained. Not long after that, AZ Kelley PTA is no longer active.
Davidson County Grand Jury eventually indicted Bell upon the theft of more than $2,500 and fraudulent use of credit cards over $2,500 in June 2021.
"Although this organization is no longer active, lessons can be learned from this case," said Comptroller Jason Mumpower.
Mumpower further explained that school support organizations must ensure that they provide adequate oversight of overall collections, and maintain supporting documentation, such as invoices or receipts, for all expenditures.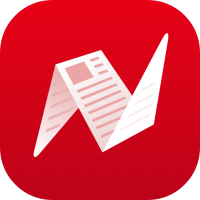 This is original content from NewsBreak's Creator Program. Join today to publish and share your own content.