NASHVILLE, TN — Coffee shops in Nashville have got it all: cozy vibes, delicious dishes, unique decor, and of course, great coffee.
We have listed five local coffee shops to help you refill your caffeine needs. Check it out!
"Great place for morning coffee meeting or maybe a Bloody Mary! Nice atmosphere with excellent coffee. The service oriented staff makes sure the experience is a good one. I'll definitely be back to this establishment and the up and coming area around. #nicefind"
- Dean on Yelp
Location: 434 Houston St Ste 120 Nashville, TN 37203
"We had the best breakfast at D'Andrews! The bacon, egg, and cheddar breakfast sandwich was delicious. The focaccia bun made it! We indulged in the fritter as well, which I would highly recommend! The vanilla latte and drip coffee were great! The staff is very nice and helpful, and we will definitely be back!"
- Autumn on Yelp
Location: 555 Church St Nashville, TN 37219
"This place is incredible. Very cute, artsy and free vibes and energy - super nice people - and excellent menu! The specialty coffees and scones are out of this world good."
- Dez on Yelp
Location: 2513 Lebanon Pike Nashville, TN 37214
"10/10! Delicious food. Although I was apprehensive, I loved the goat cheese with my avo toast. My boyfriend enjoyed his yogurt as well. They give a good amount of coffee, it was especially amazing with oat milk!"
- Megan on Yelp
Location: 15 Hermitage Ave Nashville, TN 37210
5. Humphreys Street Coffee Shop
"Came a little out of our way to try out this spot. We were not disappointed.
I ordered the rosemary latte with oat milk and my husband ordered a vanilla latte with macadamia milk. Mine was perfectly sweetened (not too sweet at all), with a hint of rosemary. The oat milk was wonderfully frothy. I loved it, it was everything I wanted it to be. I tasted my husband's latte as well, also not too sweet and very light. A perfect start to our day. The staff was super friendly too."
- Grace on Yelp
Location: 424 Humphreys St Nashville, TN 37203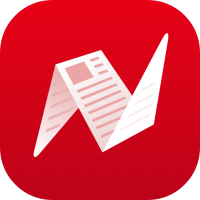 This is original content from NewsBreak's Creator Program. Join today to publish and share your own content.