NASHVILLE, TN — Lindsay Mulhollen, an alumna of Nashville Software School front-end web designer/developer cohort 24, shares her experience navigating her life after graduating from the school. She lands a job at her dream company, Local Projects NYC, as react developer and creative technologist.
She previously worked as studio manager and multimedia technologist at The Cleveland Institute of Music. The ArtLens Gallery's feature that let visitors interact with the art inspires her to learn the necessary skill and attend Nashville Software School (NSS).
"I didn't understand what built it but I wanted to do interactive work like this SO BADLY. A handful of years later, I took my now-husband, who said, 'This is a JavaScript project.' When I first interviewed at NSS, I brought up the ArtLens Gallery website and said, 'it might never happen, but could I do work like this?'" Mulhollen says.
She finally had a chance to apply for the job this spring, as the company was looking for a full-stack developer. Although her educational background only matched sixty percent of the criteria, she still applied to the position.
"It's been a wild ride from seeing an interactive art exhibit in 2012 to being in a totally different career working for that company in 2021. It's really cool that I have been able to live out this huge personal goal," she says.
She credits NSS for providing the education and guiding her to navigate her career in the tech industry.
NSS is a non-profit vocational tech school that offers programs to prospective students from various educational backgrounds to start their careers in the tech industry. The school recently celebrated a new milestone with 1,549 graduates on its ninth anniversary.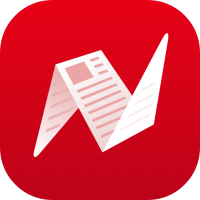 This is original content from NewsBreak's Creator Program. Join today to publish and share your own content.