NASHVILLE, TN — Stratasan is a healthcare strategic planning company based in Nashville. The company provides data analytics for hospitals and healthcare systems, and actionable market insights to achieve efficiency and effectiveness in healthcare strategic planning.
Stratasan offers software suites, including analytics platform, launch pathway and physician pathway to visualize and analyze data for strategic decision making. Stratasan partners with more than a thousand hospitals across forty states.
Jason Moore, founder and CEO of Stratasan, explains how his company helps the partners. "In a healthcare ecosystem where change is constant, we support our users with a nimble, creative, in-house team of developers and data scientists capable of keeping pace with the evolving needs," he said.
Aside from strategic planning and advisory, Stratasan also provides various services, including physician relations, marketing, expansion and community health. Stratasan offers data for clients, including all-payer claims data, state-sourced data, medicare data and Electronic Medical Records (EMR) data.
The company recently announced a partnership with Mednax, a national medical group providing advanced medical solutions across practice areas. Stratasan helps Mednax to access data-based insights that can inform expansion and drive improved relationships across markets.
Stratasan also received The Startup Weekly's 2021 Exceptional Workplace Award. The Startup Weekly, an independent source of news, insights, interviews and awards for business builders, presented the award to companies demonstrating a commitment to employee satisfaction and engagement.
Moore shared five core values of his company. "Those core values include: everybody makes the coffee, your success is my success, we'll figure it out, assume positive intent, and honest conversations make us stronger. We strive to do right by our team. It is truly an honor to receive an award based on the working environment we have created," he added.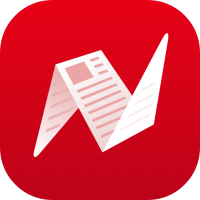 This is original content from NewsBreak's Creator Program. Join today to publish and share your own content.