NASHVILLE, TN — Non-profit organization Public Education Needs Community Involvement & Leadership, or PENCIL, will welcome a new class of Board members, along with a new slate of Board officers, for the fiscal year of 2022.
PENCIL is thrilled to welcome new board members, with each member who has a personal commitment to supporting public education and the students of Metro Nashville Public Schools. They are honored that these board members and board officers have chosen PENCIL as their channel in investing for the local schools, mentioned Angie Adams, PENCIL CEO & President.
Kenny Crapse, Shani Dowell, Joan Fleming, Jacky Gomes, Emily Gruening, Rachel Hawksworth, Olivia Hill, Ashley Johnson, Amani Kelly, Devin Lintzenich and Jacquie Thomas are joining the PENCIL Board starting from July 1 and will serve for the following three-year term at PENCIL.
PENCIL's Board Leadership team from July 1 includes the following: Norman Merrifield of 808 Education, LLC, joined as a chair member; Vice-Chair will be Wes Payne from Pinnacle Financial Partners; joining in the Secretary is Robyn Williams from Nissan North America; Treasurer is Juan Williams from the State of Tennessee Department of Human Resources; Immediate Past Chair is Brandyn Payne of Consilio.
Joining PENCIL's Emerging Leaders Boards as of July 1 are Lamar Allen, Sindy Ascencio Ayala, Samuel Henninger, Tanisha Kizer, Ryan McMorrow, Sharond Poag, Brandon Ward, Carl Coates, Jr., Julio Rodriguez, Chris Brophy and Karen Schillinger.
People in the board members came from diverse backgrounds, but with one mission in supporting public education students from Metro Nashville Public School.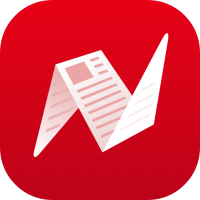 This is original content from NewsBreak's Creator Program. Join today to publish and share your own content.