NASHVILLE, TN — Minority Mental Health Month exists to bring attention to the fact that Black, Indigenous and People of Color or BIPOC experience higher rates of mental distress, while at the same time, they face barriers in receiving mental health care.
Local author Reggie Ford shared his experience growing up as a Black man in Nashville, through the lens of mental health and social justice.
Due to a stressful time when his grandmother was diagnosed with terminal brain cancer, Reggie started to do his journal, jotting down what happened during the day. He started to notice that there is so much family dysfunction, and he realized that this wasn't normal and believed it to be intergenerational trauma.
Ford thought that he was done with his book in 2019, but then 2020 happened, so he started adding some chapters related to the racial injustice exposed by COVID-19 and Black Lives Matter.
The world started to see the impact on the racial trauma faced by the Black people and Ford realized it has been part of his story too. For years, he had normalized the effects of racism in his life and family as it has become a common situation. Ford's book will cover a path of awakening from a normalization of racism and poor mental health to the liberation of peace.
He tried to overcome the stigma and ended up seeking help from professional help. Ford also had a panic attack and realized he was depressed. None of his usual coping mechanisms was working, therefore he could not be productive.
The mentality of "Black don't crack" helped them face the harsh realities but keeps them from being vulnerable and getting the help they need. Ford wants people to be able to see strength in being vulnerable as its leads to healing.
In dealing with his mental health, Ford has been practicing yoga for five years and recently became a certified instructor. Yoga has become his favorite self-care and has healed many of the chronic injuries he had. Besides yoga, he also meditates daily to check in with himself and the environment.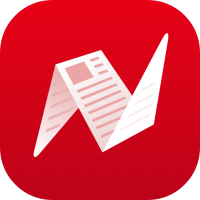 This is original content from NewsBreak's Creator Program. Join today to publish and share your own content.