NASHVILLE, TN — Nashville Software School, a non-profit vocational tech school, celebrates a new milestone with 1,549 graduates on its ninth anniversary. The school also shares NSS's goal to reach 2,000 graduates at the end of 2022.
Nashville Software School (NSS) provides a program for prospective students to start careers in the tech industry. NSS strives to meet the demand for tech talents, offering courses in UI & UX design, web development, data science and data analytics.
John Wark, CEO of Nashville Software School, shared their progress in the last nine years. "It took five years to reach our first 500 graduates, two and a half years to reach our next 500 graduates, and only sixteen months to reach this new milestone of 1,500 total graduates," he noted.
The rise of tech businesses in Nashville has created an increasing demand for tech talents. Oracle, a multinational computer technology corporation, recently unveiled plans to invest $1.2 billion into a new hub and create 8,500 new jobs in Nashville.
The news has sparked optimism for NSS to eliminate the talent shortage in the area. NSS plans to continue the effort to reach untapped potential talents in Nashville.
One of the pressing issues in the tech industry is diversity. NSS is committed to growing diversity by creating opportunities for financially disadvantaged individuals or members of under-represented groups.
Wark also shared his hopes for NSS to keep growing. "Can we reach 2,000 by our tenth anniversary? That might be a little ambitious based on our current plans, but we definitely expect to reach 2,000 graduates before next year is over," he added.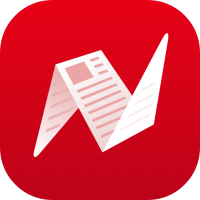 This is original content from NewsBreak's Creator Program. Join today to publish and share your own content.