NASHVILLE, TN — Chicago entrepreneurs Joe and Mary Slawek gave their blessings to the future students of Lipscomb University's College of Business and donated $1 million to the institute.
Joe Slawek is the founder, retired chairman, and CEO of FONA. Mary Salwek is the co-founder and board member of FONA.
Joe and Mary Slaweks founded FONA International in 1987. FONA is a Chicago-based company that manufactures and produces flavors for many foods, beverages, and nutritional companies around the world. They sold the company to McCormick in 2020, and they both retired to Tennessee.
The Slaweks have decided to donate the financial opportunities to the future generations of Lipscomb's Business College, among other favored organizations.
Lipscomb is familiar with the Slaweks, as both their daughter-in-law and daughter graduated from the university. Besides that, Joe Slawwk has become a frequent guest in the meeting of College of Business leaders to discuss his company and the award-winning positive work culture.
"The biggest reason for our gift to Lipscomb has been the value of the education for the graduates and to see those educated continues to grow and thrive. There is a whole other generation coming up behind them, and to make sure that continues is very valuable," said Mary Slawek.
Joe Slawek spoke to the students, "I saw the high quality of the business programs [at Lipscomb], and I saw the great kids who go there. Some of them were my own daughter's friends. So those opportunities to speak in classes was a wonderful opportunity to make connections,"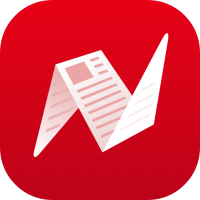 This is original content from NewsBreak's Creator Program. Join today to publish and share your own content.