NASHVILLE, TN — Since the beginning of Operation Warp Speed on July 1, the Tennessee National Guard has assisted in administering over 1 million COVID-19 vaccinations across the state.
Tennessee's Soldiers and Airmen have been collaborating with the Tennessee Department of Health, Tennessee Emergency Management Agency, and other agencies to plan for and immunize Tennessee residents since the vaccine became available last November.
On March 23, 2020, at the request of Gov. Bill Lee, the Tennessee National Guard activated 250 Soldiers and Airmen to assist with the operation of COVID-19 testing sites. Lee also organized the Unified Command Group to streamline the state's pandemic response and established testing locations throughout the state with the assistance of the Tennessee National Guard.
Over 700 Soldiers and Airmen have been assigned to the COVID-19 fight.
Members of the Joint Task Force – Medical have conducted testing for both residents and staff at long-term care facilities and correctional facilities, in addition to operating testing and vaccination sites. Tennessee National Guard has also operated pop-up testing centers in public housing complexes and government housing facilities in Tennessee's urban communities.
Col. Jason Glass, Tennessee's Assistant Adjutant General, Air, was named the Dual-Status Commander for the military's effort to help vaccinate citizens across Memphis in April.
Glass led a team of approximately 130 Navy and Marine Corps personnel from the 2nd Marine Division in collaboration with the Federal Emergency Management Agency and state and local agencies.
The sailors and Marines, organized as Vaccine Support Teams, aided in a city-run, federally-funded Community Vaccination Center at the Memphis Fairgrounds' Pipkin building.
In addition, the Guard established an Infection Disease Team, a group of specialists in charge of inspecting hospitals and alternate care facilities across the state to develop effective safety protocols and procedures for at-risk communities.
Guard members have played an vital role in collecting and distributing personal protective equipment, gathering supplies, and delivering them to hospitals, law enforcement agencies and those in need.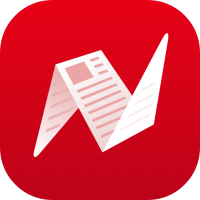 This is original content from NewsBreak's Creator Program. Join today to publish and share your own content.