NASHVILLE, TN — Nashville SC crews continue to work hard to build the Nashville SC Stadium, with the construction of the canopy steel being the central focus of efforts this week.
Last Wednesday, they held their latest community meeting to update the neighbors on recent progress, let them know what's coming soon and answered questions.
For those who were unable to attend the meeting, you can view the presentation at https://mortensonprojectevents.webex.com/recordingservice/sites/mortensonprojectevents/recording/c39ef148b6a01039b5ff0050568f260d/playback.
In case you missed it, Nashville SC kicked off its upcoming five-match homestand with a thrilling 3-2 win over Toronto FC Wednesday night at Nissan Stadium.
Don't miss out on the opportunity to see the Boys in Gold in person as they look to extend their seven-match unbeaten streak at Nissan Stadium tomorrow against CF Montréal. The tickets are limited to 7:30 p.m, and the CT match remains available at https://www.nashvillesc.com/tickets/.
Currently, these are the ongoing activities at Nashville SC Stadium:
Vertical construction continues with ongoing steelwork, concrete pouring, masonry walls and decking.
Building staircases and elevator rails.
Prepping and forming ADA seating platforms.
Canopy steel erection continues across the site.
Continued work on northwest video board.
Continued work to build stadia, beams, foundations, framing and retaining walls.
Slab on deck work continues. This is important for the overall frame and structure of the stadium.
Work to build out the framework of the concourse level on the south end.
Rough-in work continues, the stage after the framing of the stadium is in place, and various mechanical, electrical, and plumbing lines are being brought in.
A range of shallow underground work continues, including plumbing, storm install and electrical work throughout the site.
Daily street sweeping on Benton Ave., Bransford Ave., Rains Ave. and Wedgewood Ave. near the entrances to the site.
See what's happening on-site at any time at https://www.nashvillesc.com/stadium/construction/camera or contact info@nashvillescstadium.com for more information on the construction.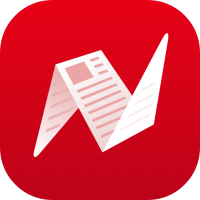 This is original content from NewsBreak's Creator Program. Join today to publish and share your own content.