NASHVILLE, TN — PENCIL is opening a new section for their LP PENCIL Box store. It includes die-cuts, flashcards and manipulatives sets.
Volunteers are needed through Dec 31, 2021 with the following schedule:
Monday: 9:00 a.m. - 12:00 p.m.
Tuesday: 9:00 a.m. - 12:00 p.m.
Wednesday: 9:00 a.m. - 12:00 p.m.
Thursday: 9:00 a.m. - 12:00 p.m.
Interested applicants should admit their interest through the website https://www.hon.org/opportunity/a0C1H00001atf3sUAA?fbclid=IwAR0-8SOwY_0e7ud7O2ggq3pLfCRLlDmLn4zW_tUAVBB1c1Y0s1N2kfplafk, along with attachment of dates and times availability.
Applications will later be reviewed by the Opportunity Leader. The opportunity leader will give a follow-up can confirm when you should attend.
During the pandemic, the LP PENCIL BOX store is now open for in-store shopping by following the CDC guidelines.
As a part of Hands On Nashville, PENCIL invented the LP PENCIL Box store, which focuses on providing free school supplies for teachers of Metro Nashville Public Schools. Teachers are welcomed to shop for free at the LP PENCIL Box once a quarter.
The store is filled with classroom essentials such as pencils, crayons, copy paper, notebooks, book bags, glue sticks, hand sanitizer and more—thanks to the generosity of supporting partners from national brands.
With approximately of MNPS' 86,000 students coming from economically disadvantaged households, the LP PENCIL Box is the community's collective effort to provide students' needs in their learning supplies.
There are two ways for the community to take part in supporting PENCIL and its campaign in providing affordable and sustainable education and learning environments for students and teachers. First, by partnering with a school and supporting literacy effort of PENCIL. Second, by donating supplies and money to continue the effort made by the community.
Explore more about PENCIL in their website https://pencilforschools.org/.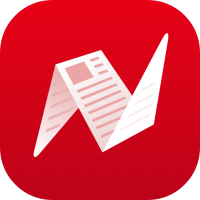 This is original content from NewsBreak's Creator Program. Join today to publish and share your own content.