NASHVILLE, TN — On June 22, 2021 NOVONIX officials, together with Governor Bill Lee of Tennessee and the Department of Economic and Community Development or TNECD Commissioner, Bob Rolfe, have announced the company's Chattanooga manufacturing operations expansion.
"When companies like NOVONIX choose to expand in Tennessee, it underscores our state's business-friendly environment, highly skilled workforce and reputation for automotive strength. This project and the creation of nearly three hundred new jobs will have a lasting impact on the Chattanooga community and Tennessee's economy," said Gov. Bill Lee.
"The automotive industry is shifting to an all-electric future, and we are focused on supporting companies that boost Tennessee's presence in the EV space. NOVONIX's decision to increase US-based lithium-ion battery production from Chattanooga is an enormous vote of confidence to the region and its business landscape. We thank NOVONIX for its continued investment and job creation in Tennessee," said TNECD Commissioner, Bob Rolfe.
The project is a $160 million investment form that creates nearly three hundred new jobs in Hamilton County. This project is an anode materials business called PUREgraphite that was established back in 2017 by NOVONIX. It aims to develop and sell ultra long-life and high-performance anode material for the lithium-ion battery market that will be used for electric vehicles and storage applications.
This expansion is NOVONIX's response to high demand for US-based lithium-ion battery supply. The expansion will be at the former Alstom building and will be the company's second facility in Chattanooga. The location will be more than 400,000 square-foot wide and will produce more than 8,000 tonnes per year production.
Prior to this plant, NOVONIX has already established other 353 Corporate Places since 2019.
In the last five years, TNECD has supported more than forty economic development projects in Hamilton County with a total of 6,100 job commitments and $1,6 billion in capital investment.
For prospective applicants, send an email to NOVONIX at careers@puregraphite.com to apply for a position.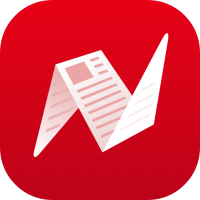 This is original content from NewsBreak's Creator Program. Join today to publish and share your own content.