NASHVILLE, TN — Nashville SC has finally returned home after two dramatic matches against Toronto FC and CF Montréal. The team scored 3-2 win and a 1-1 draw respectively in stoppage-time goals.
On Wednesday night against Toronto FC, Luke Haakenson, the second-year midfielder, had scored in the second minute of stoppage time. Meanwhile, Abu Danladi became Nashville's savior on Saturday, preventing them from defeat to CF Montréal.
Head Coach Gary Smith said that it all comes down to an attitude and a belief.
"We've been able to recover from some difficult situations already this year, which is great news," Smith said. "I think that's a sign of character. That's a sign of internal belief within the group that there's always something in the game for us. That's a great quality to have."
In summary, this week was the time for the young Nashville SC players to rise. Luke Haakenson scored his first two goals in Major League Soccer or MLS on Wednesday, followed by a match against Montréal on Saturday. In addition to Wednesday's match on Nissan Stadium, defender Jack Maher has scored his first MLS goal and gave a picture-perfect assist to Danladi's attack on Saturday Night.
Midfielder Aníbal Godoy stated that he's happy to see more of the roster's young players stepping up in key situations.
"I really feel happy for Jack [Maher] and Luke [Haakenson] and for the other young guys because they are working a lot, and they waited for their moment," Godoy said. "You see it in each and every training; they are working hard. They improve every day. This is what you see inside the field.
"Now Jack and Luke, they have more confidence. We try to give them confidence, also, because if they don't have confidence, I think it's difficult for them to try to do something on the field. You see all the players when we have a sub, when we have one change, the other player comes to the field, and does the same or better job. This is good for us because we have good competition inside the team."
Nashville SC will be on a match against MLS Supporters Shield Champions Philadelphia Union this Saturday, July 3, 2021 at Nissan Stadium.
For ticket information, visit https://www.ticketmaster.com/nashville-sc-vs-philadelphia-union-nashville-tennessee-07-03-2021/event/1B005A719D492E26.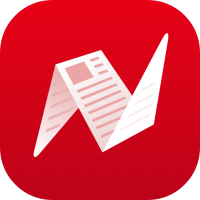 This is original content from NewsBreak's Creator Program. Join today to publish and share your own content.