NASHVILLE, TN — PENCIL is celebrating Southwest Airlines' 50th anniversary by randomly selecting three of its committed partners and volunteers to receive free Southwest Airlines vouchers.
Meet the lucky winners:
Melissa Sheridan
She is a volunteer at the Branch Food Pantry that helps PENCIL's Antioch High School Family Resource Center (FRC). Melissa volunteers to provide food boxes to students and families facing food shortages or are infected with COVID-19 and are confined to their homes.
The necessity for food boxes has skyrocketed due to the pandemic, yet Melissa never wants a student's lack of resources that prevent them from excelling. She volunteered with PENCIL for over 100 hours this past school year and has a genuine love for bringing students and families to the resources they require. Now, Melissa and her son have a chance to fly to Texas with her Southwest Surprise & Delight Airline Voucher.
Alena Moran
She works at PENCIL's LP PENCIL Box as a volunteer. Alena discovered the LP PENCIL Box via Hands On Nashville and was strongly moved by the organization's objective. Alena said she grew up in a family of educators and watched how they would frequently donate school materials to children in need.
For her, the LP PENCIL Box is a way to show her appreciation for teachers who devote their lives to the children. Alena has volunteered with PENCIL for over 40 hours this school year. Alena believes that educators have some of the most challenging professions in the world, and her commitment to the LP PENCIL Box demonstrates that she is by their side for every step.
This type of powerful cooperation is the result of the community's investment in public education. Alena hasn't seen her grandfather in over a year because of the pandemic. She'll finally get to spend some quality time with him this summer because of the available vaccines now and this wonderfully timed Surprise & Delight Airline Voucher.
Katie Petrole
She is the Nashville Parthenon's Director of Education. She aims to build a strong PENCIL Partnership with Hillwood High School's Academy of Art, Design, and Communication. Katie was chosen not only for her outstanding work as a PENCIL Partner but also for recording the Parthenon's volunteer hours on PENCIL's community investment monitoring system on a regular basis.
Katie was thrilled and shocked when she found out about her Southwest Airline Voucher. She's happy because she's going to see her family and nieces after 16 months.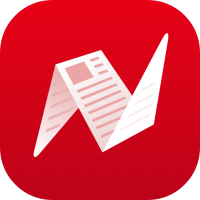 This is original content from NewsBreak's Creator Program. Join today to publish and share your own content.