NASHVILLE, TN — On Monday, the Titans' rookie class laid down their football helmets and picked up some books. It was part of the "Titans Rookies Read" storytime at the Nashville Public Library's Bordeaux Branch, which purpose is to prevent learning loss and promote summer reading in Tennessee. The Titans teamed up with the Governor's Early Literacy Foundation (GELF) to put on an hour-long program for the children.
Burke Nihill, President and CEO of the Titans, GELF's president James Pond, and Titans' mascot T-Rac were also in attendance. In support of GELF's "Stop the Slide!" summer reading campaign, the event featured a read-along and Q&A with children about the Titans' favorite books and reading habits.
Pond believes that having role models like the Titans talking about the value of reading while sharing their reading experiences and struggles is inspirational for children. It could help children to realize that they're not alone, and it's okay to struggle with books since the big guys who play pro ball have also experienced the same thing.
"Hog Mollies," a book from Titans coach Mike Vrabel's children's book series, was one of the books the Titans read. The event also benefited GELF's K-3 Book Delivery program, which sends books to kids and teachers across the state during the summer.
Titans cornerback, Elijah Molden, was one of thirteen Titans that participated in the program. He thinks the event went really well. Since reading is such an important part of his life, having the opportunity to assist and answer questions while seeing the joy on the children's faces makes him happy. Molden explained, "Whenever I think about this type of stuff, I get a little teary-eyed, since this is why I play footballN—and these youngsters look up to us, so I'm confident they'll remember."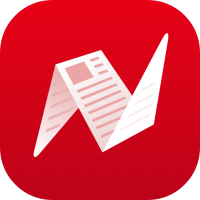 This is original content from NewsBreak's Creator Program. Join today to publish and share your own content.