NASHVILLE, TN — After a year at home, people can finally gather again to enjoy the outside world. Tennessee celebrates this freedom by hosting a lot of festivals to celebrate with family and friends this summer. Here are some of the coming summer festivals in Tennessee across the cities.
Fun Fest is holding a summer concert on July 16 - 24 at Kingsport. They will have music performances. Crowder, Old Crow Medicine Show, Darius Rucker, and many other musicians will attend the festival.
Grainger County Tomato Festival is holding a free festival. The event aims to promote the county's agricultural products, especially tomatoes. The festival will include a living history exhibit and the Tomato Wars. The event is on July 23 - 24 at Rutledge.
Fiddlers' Jamboree and Crafts Festival is holding music performances. People can dance along to the music and enjoy it with food. Bluegrass and Appalachian-style music will dominate the stage. There will be hand-made crafts exhibitions that anybody can join as well. The event is held in Smithville from July 2 - 3 at 9 a.m.
Voices in the Vineyard is holding a lot of free concerts at Jackson. Guests may bring blankets, chairs and picnic baskets to enjoy live music in the summer evening. Food trucks and wines are available in the venue. The event is held from May - October on random dates. But it will definitely be on a Thursday or Saturday.
Discover Park of America celebrates Independence day with several historical activities. They will do a reenactment of the Boston Tea Party, the reading of the Declaration of Independence and the bell ringing ceremony. The event is on July 3 at Union City.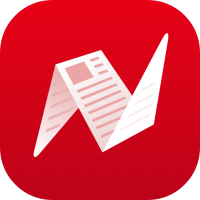 This is original content from NewsBreak's Creator Program. Join today to publish and share your own content.