NASHVILLE, TN — On June 2021, Administration for Community Living announces a new hotline launching for people with disabilities to access COVID-19 vaccines information and services.
The Department of Health and Human Services (HHS) in the United States has announced the introduction of a first-of-its-kind nationwide hotline to connect individuals with disabilities to information and services that will help them get access to COVID-19 vaccines.
The Disability Information and Access Line (DIAL) was designed as a result of a collaboration between the Administration for Community Living (ACL) and the Centers for Disease Control and Prevention (CDC) to make COVID-19 vaccines more accessible to older persons and people with disabilities.
With the help of CDC, ACL's potential to connect older persons to local COVID-19 vaccination resources through Eldercare Locator has been increased. This includes those who are incapable of leaving their houses and those who live in underdeveloped locations. They are able to overcome the difficulties that are stopping millions of people from receiving COVID-19 vaccines, putting them at risk of serious disease and death.
DIAL is now available to aid people with disabilities in finding vaccination sites in their neighborhoods. It helps with creating vaccination reservations and connecting callers to local services, like accessible transportation, to resolve vaccination obstacles. Information and services to help them live independently and meet basic requirements like food, shelter and transportation are also provided.
DIAL is a partnership between a group of organizations that serve disabled individuals and the National Association of Area Agencies on Aging (n4a). You can check the organizations' list through this link https://acl.gov/news-and-events/announcements/hhs-launches-hotline-improve-access-covid-19-vaccines-people.
The combination of disability networks' immense knowledge and expertise in meeting the needs of people with disabilities throughout the United States and n4a's years of experience running the Eldercare Locator are the reason why ACL was able to start this vital solution in less than six weeks.
You can find more detailed information about HHS hotline programs on this website https://acl.gov/news-and-events/announcements/hhs-launches-hotline-improve-access-covid-19-vaccines-people.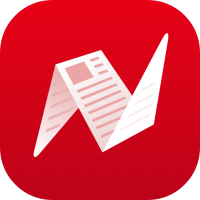 This is original content from NewsBreak's Creator Program. Join today to publish and share your own content.