Fostering an Antiracist Library Culture September 2021
libraryjournal.com
NASHVILLE, TN — A representation from Nashville, Andrea Blackman, will be speaking at the Fostering an Antiracist Library Culture online workshop that will be held by Library Journal and School Library Journal.
The purpose of this online workshop is to teach anyone who works at a public or academic library about the practical steps that library leaders are doing to make their libraries antiracist for now and for the future, as well as knowing the help of technologies that make this possible. Practical curriculum and individualized coaching will guide participants from theory to practice, allowing them to improve their library's services to better meet the needs of all of their visitors.
For over than 3 weeks, participants will finish tasks to create their own equity-based initiative in an interactive online classroom setting with personal mentoring from a subject matter expert. Participants will also have access to fundamental additional content, which includes a series of webinars from Library Journal and School Library Journal contributors, readings, activities and videos.
In this course, participants will get the chance to interact with the speakers. It will be conducted through a live video stream, visual presentations, conversations and workshop practical solutions in small groups with the help of an advisor to plan equality and inclusion efforts for each participant. They will receive great strategies that will have a long-term impact on the society.
One of the speakers on this course is Andrea Blackman, Chief Diversity Officer from City of Nashville. She is a former Special Collections Division Manager in Nashville Public Library. She is going to speak on the first session about Dismantling White Supremacy in the Library on September 28, 2021 from 2:00 p.m. until 2:45 p.m.
In this informative lecture, participants will discover how white supremacy is established in the institutions and how it manifests on an individual and systemic level. The lecture will also talk about how to recognize both explicit and implicit racism at work, as well as white supremacy. This is to gain a better knowledge of how to remove white supremacy from the participants' circle of interest, both within and beyond the LIS.
Visit this page to know the detail of this online workshop https://www.libraryjournal.com/?event=equity-in-action-sept-2021.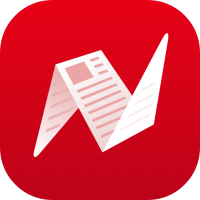 This is original content from NewsBreak's Creator Program. Join today to publish and share your own content.