According to a study published by psychologists at Queen's University, human beings have around 6,200 thoughts per day. This means that generating writing ideas isn't the problem. It's converting those thoughts and ideas into words.
When you can't think of something to write, what you're actually struggling with is translating your thoughts into words. Going from private ideas to fully-formed, concrete concepts. Oftentimes, the hardest part is making sense of what you're thinking. And then articulating that in a way that would make sense to other people. The goal then is to make this translation process as easy, and frictionless as you can.
These seven activities will help translate your thoughts into meaningful words.
1. Turn off your devices
Writing is just well-rehearsed thought.
The fewer distractions you have, the easier it is to rehearse your thoughts and translate them into words. Take your headphones out, turn off the TV, and put away your phone. With no distractions, there's not much for your brain to do.
Turning off your devices forces you to write.
2. Take a hot shower
Hot showers are a breeding ground for great ideas.
According to Ron Friedman, a psychologist and behavior change expert, showers give you a dopamine high and put you in a relaxed state. In the shower, expectations are nonexistent and your mind is free to wander. Put some music on and jump in the shower.
And keep your phone or notebook handy for when ideas strike.
3. Read a book
Great writing is the result of good reading.
Not all great ideas are entirely unique. Sometimes an exceptional article simply provides a refreshing perspective on an outdated idea. Sitting down to read a book can open up your brain to different paths of thinking.
Find an interesting book and dive in.
4. Exercise
Movement is a powerful teacher.
Not only is it essential for staying healthy, but it also temporarily removes any expectation of generating ideas. Forced to focus on the task at hand, your brain is free to wander and explore. Exercise also releases dopamine, which is a powerful tool for idea creation.
Go run, walk, or hit the gym.
5. Listen to a podcast
Podcasts are an easy way to learn something new.
Because they're passive, you can listen to experts talk while washing the dishes or driving to work. If you want to write about a particular topic, find a popular podcast and listen with purpose. Try to understand everything that's being said and jot down any meaningful quotes.
Then, package that info up into an easy-to-understand article.
6. Find a powerful video or movie
Sometimes inspiration is all you need.
Hop onto Netflix or YouTube and find something that interests you. Whether it's a documentary, a motivational video, or even the latest Jason Bourne movie, a brief break may provide the inspiration you need. Oftentimes the best ideas come when you're not thinking.
Remove your expectations and just watch something interesting.
7. Do something you don't normally do
People don't want to read about the time you sat on the couch and typed on your computer.
People want to read about the time you ran a 50-mile foot race through the desert. Or the time you flew across the country to profess your love to someone. Or the time you jumped off a 70-foot cliff into the Pacific ocean.
When all else fails, go do something interesting and write about it.
Final thoughts
Your problem is not idea creation, it's idea translation. With more than 6,200 thoughts per day, the challenge is converting these thoughts into meaningful concepts that will make sense to other people. These 7 strategies will help you do just that — destroy writer's block and translate your thoughts into powerful articles.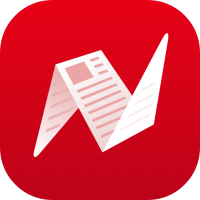 This is original content from NewsBreak's Creator Program. Join today to publish and share your own content.