It can't be won overnight, in a week, or even after a month of hard work. The truth is, your health is a never-ending pursuit. The clock resets every 24 hours, and you're responsible for showing up. The longer you play the game, the better off you'll be. The longer you wait, the harder it will be to get started.
To get in better shape, you have to consistently show up, year after year.
You Have To Show Up Over the Long-Term
When you realize that good health is a long-term game, short-term blunders become much less important.
In the grand scheme of things, taking a day, a week, or even a month off will not significantly harm your long-term progress. As the saying goes, "when in doubt, zoom out." When you look at your health as an infinite game, you'll learn to ride the waves of motivation or lack of it. One week of rest matters less compared to the 51 weeks of consistent effort.
The longer you consistently play the game, the longer you'll stay in good health.
Don't Let People Confuse You With Consistency
Everyone is at a different point in their life.
Different circumstances, different situations, different energies. What's consistent for me rarely equates to what's consistent for someone else. Everyone is unique and therefore requires a personalized path to good health.
Stop comparing your journey to someone else's'.
Someone who's been running for 5 years might be used to running every single day. However, if you've just decided to start playing the game, consistent for you might mean walking 20 minutes, four times per week.
Consistency is Separate But Equal
There are no winners or losers when it comes to your health.
There are only people who consistently play the game and people who don't. It's your health for a reason. Only you can play the game. Your journey is uniquely yours. And no one else can tell you what to do, how to live it, or how long to play the game.
Once you start consistently showing up — whatever consistent means to you — you'll be on the path to good health.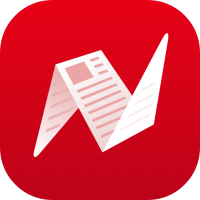 This is original content from NewsBreak's Creator Program. Join today to publish and share your own content.