Good health cannot be achieved in a single day. It can't be won overnight, in a week, or after a month of hard work. The truth is, your health is an infinite game. There are no winners or losers. The trick is to consistently workout — day after day, month after month, year after year.
Good health is achieved over the long-term — with consistency and a whole lot of discipline.
Consistency is impossible if you hate working out.
If you don't enjoy your method of exercise, find a new one.
When a workout feels more like a chore than self-care, you're less likely to stick with it over the long-term. If you dread working out, you need to find something new. Something that you actually enjoy and can look forward to doing.
Working out should add to your life, not subtract from it.
Surfing, gardening, hiking, cleaning, walking the dog — there are countless creative ways to stay in shape and actually enjoy it.
Don't subscribe to the mindset that working out can't be enjoyable and effective. Contrary to popular opinion, "hitting the gym" is not the only way to stay in shape. There isn't a right or wrong way to work out — there's only the way you enjoy and will stick with for the long haul.
The more enjoyable your method of exercise, the better chance you'll actually exercise consistently. The more consistent you are over the years, the better health you'll have.
It's really that simple.
Doing something you hate for the sake of exercise is a great way to get burnt out.
If you don't enjoy what you're doing, find a new way to stay in shape. Working out for the sake of working out won't get you anywhere in life.
Instead, take a long-term approach to your health. Get creative. Find a different perspective. And workout by doing something you actually enjoy.
Your health shouldn't feel like a chore.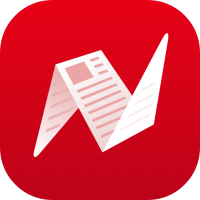 This is original content from NewsBreak's Creator Program. Join today to publish and share your own content.