By Destiny Eve Pifer
You're sitting in your car in the middle of the parking lot as the clock begins to tick when it suddenly becomes apparent that sooner or later you have to get it. You try to fight it but in the end you have no choice but to get out and make your way to the office. After clocking in your day has officially begun and there is no turning back. It is during this time you find out who has called off for the twentieth time this year, who decided to take a PTO day and who has marked you with a bullseye on your back. It's just another day in what you refer to as hell but what experts would describe as a toxic environment. Sure there are call offs but when most of those call offs are due to workers not wanting to come to work because of stress it gets to be an issue. When co-workers decide to take a day or two of PTO it may be refreshing for them but stressful on the other's who have to do their work and their own. Though much of the blame can be placed on the current Pandemic most cases of toxic work environment have happened long before that. So what is a toxic workplace? A toxic workplace is defined as a work environment where the people and work atmosphere are extremely negative. That negativity becomes so stressful that workers often turn on each other. The tension one fills at work can oftentimes boil over into their personal life. Though people will often say to leave work at work it is a saying that is easier said than done. When it comes to toxic behavior in the workplace it isn't just a few harsh words here and there. It's more. The warning signs of toxic behaviors include destructive gossip, passivity, tearing others down, backstabbing, narcissism and sabotage. One of the major issues facing the workforce at the moment is being short staffed. This allows others to often take advantage of you. One such example of a toxic work environment occurred while I was working as a nurses aide at a hospital. The nurses on the unit would often be on their phones while I was forced to take care of fourteen patients. When I sat down to do my charting a bell would go off and I was told to go and take care of that patient even though they were just sitting there. As I got up to walk away I heard them snickering and whispering about me. Later that day a bed alarm went off and I was the only one who ran to rescue the patient. The end result was the patient and I ending on the floor. My back was badly injured and it took me screaming for help to get anyone's attention. My supervisor refused to listen and I had no choice but to go to employee health. The end result was a permanent injury I can never fix. This is just a few details of a toxic work environment. When you have co-workers who are unwilling to help or can't be bothered to help, that is a problem. When you find yourself crying in the bathroom because things are too intense, that is a bad sign that something is wrong. I used to cry the whole way home because I couldn't stand working there anymore. So what do you do when things get bad? The most important advice I ever got was to document everything. Get a tiny notebook and document everything that has happened and include specific dates. You then hand it to your supervisor and if nothing is done you move up to human resources. When still nothing is done it is time to hunt for a better job. Now if you are intent on keeping that job or feel you have no other choice then are some helpful tips.
Find a way to unwind- During breaks read a book, listen to music
Meditate- Some great sites to visit would be Calm.com and Headspace.com
Tune Everything Out- Focus on your work and not what is happening around you. Ignore the whispers.
Avoid Office Gossip- don't join in on the gossip train. Not only will it lead to trouble but the person they may be gossiping about may be you.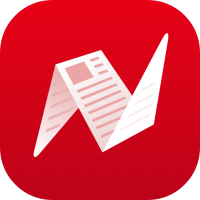 This is original content from NewsBreak's Creator Program. Join today to publish and share your own content.