By Destiny Eve Pifer
Across the country the Delta Virus continues to sicken and hospitalize thousands of people. Whereas the first wave mainly struck adults, the second wave is now hitting children. As someone who works as an office assistant at a doctor's office we have been seeing an alarming rate of children coming for COVID tests. Many of those tests are coming back positive. It only takes one infected person to compromise the health of those around them. So when you send a sick child to school you are playing a game of Russian roulette. Is it just the sniffles? Is it allergies? Or is it that dreaded virus COVID. I saw this problem coming way before it did. I knew with so many families going off on vacations to the beach, other states or even countries that something was bound to happen. When you place yourself among hundreds of other people who aren't wearing a mask and who may indeed be sick you are placing yourself at risk. Now you come back from vacation and your child says "Mom, I don't feel well." It's the first day of school and you just assume that it's the first day jitters. You don't think much about it until you get that dreaded call that your child is in the nurse's office and is running a fever. You call the pediatrician who of course has to go by the CDC guidelines and recommend your child be tested. It comes back positive and when it does the school is alerted and every child your child came in contact with has to be quarantined and tested themselves. With school's seeing record amounts of cases and kid's having to be quarantined it has come as no surprise that governor's are cracking down. Pennsylvania Governor Tom Wolf has declared that on September 7 masks must be worn by every student and teacher. The school mask mandate has sparked a war among residents in not only my town and state but across the country. It has divided parents with some being against it and some for it. At school board meetings across the country parents were voicing their opinions and concerns on the topic. One of the main concerns being that one's child will be forced to wear a mask all day. Now with most schools not having air conditioning this will also prove to be a challenge as students are already miserable in hot classrooms. Add a mask and you are bound to have more issues. Now on the other side you have the parents who are vaccinated and believe all children should be vaccinated. Since this isn't happening they fully believe in students wearing masks and if they had it their way everyone would wear them everywhere. So the fight has begun and at one local meeting the parents were in a fit of rage over the board backing mask mandate. This issue will no doubt continue to divide families as some parents begin pulling their kids out to cyber at home. An even bigger problem, however, lies ahead. It's been stated that unless there is a valid medical reason a child must wear a mask. Doctor's offices are already getting calls from parents who want a letter from the doctor excusing their child from wearing a mask. However, we have been told that we must stick to the mandate and that unless the child has a severe condition we are not allowed to write letters for every kid whose parents request one. This will no doubt lead to parents pulling their kids out of the practice and taking them to a doctor who will write that letter. So whereas this pandemic began with destroying an economy that still remains crippled it is about to cause the breakdown of schools and doctor's offices. As a parent myself I have to look at it from both views. My son and I both had COVID back in February and whereas he had a mild form of the virus I ended up with COVID Pneumonia and still health issues to this day. I understand the fear and I understand that families don't want to go through this and that it poses a great risk to everyone involved. But I also see it from the other side. For a child like mine who has anxiety and has panic attacks, if he has to wear a mask too long it's going to be a challenge. Masks are claustrophobic to some of us myself included and one wonders just how strict this mandate will be. Will they have to wear them at their desks? Will they have to wear them at the gym? Or in the lunch line? Will they have to wear them during sports practice? Just how strict is this going to be and will it be of any help? After all, we still saw COVID cases even when kids were wearing the mask. So will it really help? There are still so many questions that haven't been answered.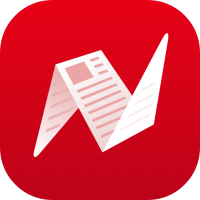 This is original content from NewsBreak's Creator Program. Join today to publish and share your own content.