Misery has a knack for finding the exits
The world of work has evolved. Working a stable job for 40 years with the expectation of a pension is a relic of previous generations. Motivations today are driven primarily by having freedom and flexibility to do enjoyable work around schedules we control with people we choose.
A few supporting points behind this broader trend are as follows:
At the same time, mental health issues are spiraling out of control, millennials are drowning in student debt, and have faced the worst economic odds of any generation in history.
Financial literacy is too often born out of a need to escape
The irony of financial independence is that you may only decide to focus on it when you hate your job. If you love your job, you may not sense an immediate incentive for improving your financial literacy. Why look for the key to unlock your corporate shackles if you'd rather leave them on? People don't take drastic action to take the road less travelled until the main road leaves them feeling empty. For some, this happens later in their lives and sparks a deep sense of regret over how little they saved and invested early in their careers.
For most people in their 20s and 30s, even the most ambitious of us tend to focus on career opportunities and income at the expense of financial literacy. As a result, I cannot tell you how many times I have heard a high earning colleague or superior of mine make one of the following statements:
I don't trust putting my money in the stock market right now.
I don't have time to manage my finances so I just use an advisor at [insert high fee broker].
Most of my money is tied up in my house.
I still hold all of my company equity — I'm not sure where I'd put it if I sold it.
For many reasons which I will not go into much detail here, the sentiment above indicates relatively low financial literacy (even from people who make a lot of money). It confuses volatility with risk, incurs unnecessary costs, and insufficiently diversifies. However, these individuals may also be so absorbed in their work that they do not care. As long as they are fulfilled by the work and are receiving the accolades THEY find valuable, they are accomplishing THEIR goals. Frankly, even as a personal finance writer and advocate for financial independence, it is hard to argue that they are wrong…
Compare the lives of two hypotheticals
Consider two similar professionals in the same line of work with very different personal situations:
Person A: Works a high-paying but soul-sucking job. Hates every single day of working there, but ruthlessly cuts expenses and invests nearly every dollar of surplus cash into an aggressive portfolio that generates significant returns. This person becomes a self-taught personal finance expert and is able to retire at 40. She suffered a few minor physical and mental health setbacks as a result of this path, but now has the flexibility to stop working completely, or take on whatever passion project to rediscover a sense of purpose and find more time for her kids and other loved ones.
Person B: Also works a high-paying job, but truly loves it. Is highly driven and motivated by developing her corporate career, but as a result of being immersed in it she never develops a great sense of financial literacy. She holds much of her assets in cash and conservative investments which have only yielded minimal returns. She often gives in to the spoils of wealth, accumulating all the stereotypical status symbols along the way. If she lost her job she could find a new one with her impressive resume, but would be forced to do so in order to maintain her lifestyle. She doesn't seem to mind because her identity and fulfillment are largely tied to her career.
Who is better off, Person A or Person B?
If you said Person A, you likely read a lot of personal finance content and are seeking an exit strategy from your current mode of employment to reclaim ownership over your time. Expediting the path to freedom is one of the dominant narratives in this community. If you said Person B, you likely value purpose, growth, and achievement as your northstars and have already found a great deal of those things in your current line of work.
So which path is the right one?
The truth is that neither scenario is entirely right or wrong. If there is one rule of thumb for the path you should take, you should simply ensure that it is future proof against your desired lifestyle over the long term.
Looking forward
My own philosophy around financial independence has evolved. Having worked in a lucrative but unsatisfying career at the same time that I was starting a family, I discovered the financial independence movement nearly a decade ago. From that point I saved every dollar possible, took control over my finances, and went to a fairly extreme level of delayed gratification with my expenditures. This path pulled forward my financial independence date by a couple decades, but each passing day of pursuing the fastest path possible made me more and more unhappy.
Looking forward, my plan in the near term is to make my side hustle my main hustle. If passive income from my investments is not quite enough to cover my expenses but I can make up the difference doing something I truly enjoy, then in many respects I am living my best life on my own terms. Writing and sharing my thoughts with the personal finance community has been an incredibly worthwhile experience in just a short period of time. I can't wait to see where it goes once I give it the time and focus it deserves, even if it slows the progress in my spreadsheet.
Disclaimer: This article is intended for informational purposes only and should not be considered financial advice. You should consult a financial professional before making major financial decisions.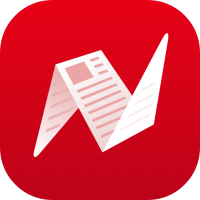 This is content from NewsBreak's Creator Program. Join today to publish and share your own content.