There is massive asymmetry of risk and reward, and it's in your favor if you do it right…
Ever sat in an artificially lit conference room discussing mind-numbing details that make you question your existence? If so, chances are you have probably done at least some rudimentary math to determine how much money you would need to not have to do it anymore. This is generally referred to either as your FI (Financial Independence) number or more bluntly as having "F.U. Money," as in you can literally walk out the door shouting obscenities with minimal repercussions to your financial security. Both seem pretty great.
The principles behind your magic number, so to speak, are typically based on the following:
A) the amount of your investment portfolio you can safely withdraw each year without running out of money (typically around 4%)
B) the likely return, on average, which you can expect from a largely equity-weighted portfolio after inflation (typically around 8%)
If the market returns 8% on average, it seems pretty logical that a 4% withdrawal rate should be pretty reliable, even with some outliers of poor market returns presenting a sequence of returns risk (which there are also ways to minimize).
But what has actually HAPPENED on an annual basis?
I am a firm believer in the stock market and that a low-cost index fund strategy is THE path to financial freedom for most people due to its simplicity and the resilience of the market, and I was still pleasantly surprised by what I found when looking at the data on year by year basis. Here are a few things that jumped out to me:
If only looking at years where the market was positive, the average return was 21%
If only looking at years where the market was negative, the average return was -13%
In the last 95 years since inception of the S&P 500 index through the end of 2020, the market had a positive return 70 times (74%) and a negative return 25 times (26%)
Of the 25 negative years, 9 of them were concentrated during the Great Depression
The market returned over a whopping 30% (20 times) MORE often than it returned between 0 and 10% (14 times)
The market returned over 20% exactly as many times as it returned between 0 and 20% (35 times each)
The benchmark range of roughly 8–12% commonly used in the personal finance blogosphere hardly EVER happens in any single year (only 6 times out of 95)
The shock and awe of 20+ percent returns makes no sense
Investors often seem to feel like they are experiencing unusually strong years when they see upwards of 15 or 20% due to the long-term average being closer to 8%. Still, the reality is that unless we are in a recession (which, to be fair, is always coming at some point), 15%, 20%, or even higher is not statistically unusual at all. It's actually statistically the MOST likely outcome.
If you are primarily an index fund investor, keep these figures in mind. While it's great to plan conservatively to ensure a high chance of hitting your goals, as long as you have some safer funds to protect your downside during a crash, you may be closer to financial independence than you think.
Happy investing. No better day than today to start taking your life back.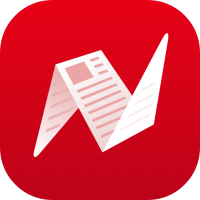 This is content from NewsBreak's Creator Program. Join today to publish and share your own content.