Despite President Joe Biden's attempts to minimize coronavirus infections, the Delta variety is causing havoc in places where vaccination rates are poor, resulting in up to 200,000 daily infections.
Dr. Anthony Fauci, the nation's foremost infectious disease specialist and senior counsel to the White House on pandemic preparedness, advocated for this. During the first wave, he recalled, the number of patients steadily climbed to almost 200,000.
"Remember (that) we go from an average of around 12 to 15,000 cases per day to 20, 30, 40, 50, 60; now we have reached 70," Fauci said. "We are going to be between 100 and 200,000 cases before this starts to change."
The expert spoke with the Center for Strategic and International Studies and provided an example of what was going on in England regarding the pandemic.
Although more people have accepted to be vaccinated, he said that the good benefits in the instances would take time to notice.
"Given that an acceleration of vaccines does not give a result until several weeks later, we are already on a trajectory that seems strikingly similar to the steep slope that the UK saw," he acknowledged.
The interview took place just as the city of New York and the rest of the United States were reporting over 76,000 new cases, but within 24 hours, that figure had risen to 105,000 new infections. The death toll has risen from 256 to more than 500 in only two days.
Cases are growing even faster in places with a greater vaccination rate, such as New York, where individuals who do not have immunization will be denied entry to restaurants, gyms, theaters, and other facilities.
With 17,000 instances reported in the previous 24 hours, Florida topped the way, followed by Texas with 14,873. There are no limits or continuous calls for immunization or the wearing of masks in these states, which are led by Republicans Ron DeSantis and Greg Abbott, respectively.
Although there is no official program yet, President Biden's administration has refused to stop the COVID-19 vaccination booster, according to White House spokesperson Jen Psaki.
The official reacted to the World Health Organization's (WHO) recommendation that richer countries halt new immunization doses to allow poorer countries to cover more people.
"We believe that it is a false election and that we can do both," Psaki said. "Yesterday we announced that we reached an important milestone of more than 110 million vaccines donated to the world. That is more than any other country has shared. "
He went on to say that the United States is committed to giving vaccinations and that 500 million Pfizer doses will be delivered to more than 100 countries.
"We have taken action globally," he said. "We have a sufficient supply in this country to ensure that all Americans have access to a vaccine. We will have enough supply to make sure. If the FDA decides that boosters are recommended for a portion of the population, it must provide them as well."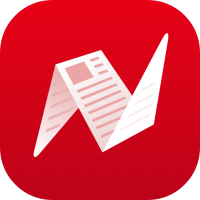 This is original content from NewsBreak's Creator Program. Join today to publish and share your own content.