According to the Mayor of NYC, hotels in the city have already recovered their pre-pandemic occupancy levels. However, a report indicates unemployment in the hotel industry at the state level remains at almost 40%, the second-highest rate of loss in the country.
And unemployment is much worse in New York City (70%) than in the rest of the state. Hotels across NY added a total of 116,106 jobs in 2019, but last year the number dropped to 69,088; that is, a loss of 47,018 jobs during the pandemic, which paralyzed tourism and business travel.
Recovery has been slower for New York hotels than any other area in the nation except Washington DC, according to the American Hotel and Lodging Association (AHLA) mid-year analysis.
"We have a desperate situation. We have been beaten, "summed up New York City Hotel Association (HANYC) President Vijay Dandapani. In NYC that industry employed 55,000 workers before the pandemic, but now only 15,000 have permanent jobs, a loss of nearly 70% of jobs, the New York Post cited.
"While the demand for leisure travel is increasing, business and group travel, the industry's largest source of income and a major source of employment, will take much longer to recover," AHLA said in its analysis. "The pandemic has been devastating to the hotel industry workforce, ending 10 years of hotel job growth."
"These figures are only direct jobs at hotel properties, such as housekeepers and front desk agents, and do not include total job losses from other industries that are supported by the hospitality industry, including restaurants, retail stores, attractions, events, transportation, small business suppliers and hotel supplies, among many others," the report highlights.
A typical hotel generates 26 additional jobs in the community for every 10 people directly employed, according to a study by Oxford Economics.
During the pandemic, 60 hotels in the city became homeless shelters to help prevent the transmission of COVID-19 and reduce homelessness. But now they are being reassigned amid falling local infection rates and increased vaccination, although some oppose it and legal conflicts have arisen.
In an attempt to promote tourism, the mayor's office launched a $ 30 million promotional campaign in April, despite the rise of insecurity in residential and tourist areas and the Metro. The 5.875% occupancy tax normally paid by tourists when staying at hotels in the five boroughs was also eliminated from June to August.
Do you think that will help to recover the tourism?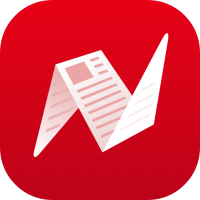 This is original content from NewsBreak's Creator Program. Join today to publish and share your own content.