After the revelation of the 'explosives' results of the investigation carried out by the State Attorney General's Office into the accusations of sexual harassment against Governor Andrew Cuomo, the president gave signs that he does not intend to leave office despite increasing pressure to resign.
Right now, his future is in the hands of the State Assembly, which is conducting an investigation that would lead to an 'Impeachment', a political trial, which could end in the removal of the highest executive of the State.
President Biden said that he felt the Democratic governor should resign hours after the release of a 165-page investigation documenting many charges against Cuomo, joining a chorus of similar requests from other party officials, according to The Washington Post.
President Biden, a longtime friend of Cuomo's, originally avoided addressing the charges, preferring to remain out of a developing schism between the Democratic Party and the increasingly isolated governor of New York.
On Tuesday, however, the last of Cuomo's loyalists publicly distanced himself from the New York governor and demanded that he quit.
"I think he should resign," Biden said to reporters at the White House. When asked if Cuomo, a Democrat in his third term, should be impeached and removed from office if he refuses to step down, Biden replied, "Let's take one thing at a time."
The New York City Attorney's Office provided a damning image of Cuomo's behavior, including several examples of inappropriate physical contact, such as an event last November in which Cuomo embraced an executive assistant and grabbed beneath her blouse to grip her breast.
Cuomo refuted the allegation that he grabbed the breast of an executive assistant. He stated, "That never happened." Other complainants, he said, were attempting to "unfairly characterize and weaponized everyday interactions," citing his habit of greeting ladies and men cordially.
Witnesses also reported an aggressive and spiteful environment in the governor's office, with one of the women presenting herself as a target for revenge by disclosing her personal information, according to investigators.
Cuomo, on the other hand, vehemently rejected the claims against him on Tuesday, saying that he "never" improperly touched "any woman inappropriately" or made "sexual advances"
Cuomo showed a video with many photos of his demonstrations of affection to prominent personalities throughout the years, including Biden, during a news conference.
When asked if he was bothered by Cuomo's use of a photo of him hugging him to defend himself, Biden responded "I'm sure there are some embraces that were totally innocent. But apparently, the attorney general decided there were things that weren't."
Biden guaranteed that he had not seen the New York prosecutor's report and did not know the "details" just the conclusions, and recalled that it was already necessary for March that, if James's investigation determined that Cuomo was culpable for harassment, he would urge his resignation.
Governor Cuomo's Manhattan office was seized by dozens of protesters to force him to resign.
Building 633 on Third Avenue in Manhattan, where Governor Andrew Cuomo has an executive office in New York City, received a wave of protesters early on Wednesday amid a political and legal dispute that in recent years hours has put him again "against the ropes."
Elected Democratic leaders, community leaders, candidates for the municipal elections next November, and hundreds of families, mostly Hispanic, gathered in a single cry demanding the resignation of Cuomo.
Among the protesters were state legislators such as Senator Julia Salazar, who joined the growing exhortation to resign.
Pelosi and three House Democrats from New York also called on the governor to resign, following nearly a dozen other members of the state delegation who had done so earlier.
"We commend the brave women who came forward and spoke truth to power," Reps. Hakeem Jeffries, Thomas Suozzi, and Gregory W. Meeks said in a statement. "The time has come for Governor Andrew Cuomo to do the right thing for the people of New York State and resign."
After interviewing 179 people and acquiring 74,000 pieces of evidence, including papers, emails, texts, and photographs, James' report is the outcome of a five-month investigation into numerous allegations of harassment against Cuomo.
Between 2013 and 2020, the governor broke "state and federal laws" by "sexually harassing multiple women, many of them young, with unwanted touching, kissing, hugging and inappropriate comments"
The 169-page study includes 11 whistleblowers, nine of whom are current or former state workers, and "all of them found the governor's behavior disturbing, humiliating, uncomfortable, and inappropriate," whether in a single encounter or repeatedly.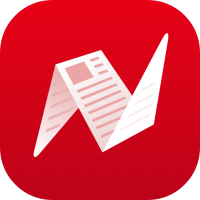 This is original content from NewsBreak's Creator Program. Join today to publish and share your own content.