Following the campaign to get as many New Yorkers as possible vaccinated against the coronavirus (COVID-19), numerous locations will be closed to the unvaccinated.
The recent CDC research shows that the Delta variation is as contagious as chickenpox and can be more deadly than other variants of the coronavirus, meaning that the most popular places of performance in town are implementing regulations that ban non-vaccinated individuals from attending events.
As Broadway Theaters are the latest to proclaim that all participants have to be vaccinated and wear masks, other prominent spectacle arts venues are likely to be off-limits to the unvaccinated.
The exceptions to the new Broadway theater regulation include minors under the age of 12 who are still unqualified and anyone with a medical or religious conviction that precludes immunization. However, if exempt from regulation, the person must produce evidence to access a Broadway theatre with a negative COVID-19 test.
The Metropolitan Opera and Carnegie Hall – which are scheduled for the opening event in September and October – stated they would only accept the attendance of vaccinated persons and would not allow youngsters below 12.
Moreover, free concerts for exclusively vaccinated individuals will be organized in every district. During the Home Week of the city, from 14 to 22 August, the exhibitions will take place.
The concert will be headlined by two of Staten Island's most renowned sons. The free performance will take place on Aug. 17 at the Richmond County Bank Ballpark, headed by Raekwon and Ghostface Killah, members of the Wu-Tang Clan.
"There's a lot going on and this is just one of five concerts, all to celebrate the rebirth of New York City," Mayor Bill de Blasio said.
The concerts begin on Monday, August 16, in the Orchard Beach Bronx and culminate to a Central Park Great Lawn concert on Saturday, August 21, at which Bruce Springsteen, Jennifer Hudson, and Paul Simon will head.
As concerts in New York City restart, certain venues and performers have entertained the vaccinated in particular. This involves the immunization of Madison Square Garden for all Foo Fighters guests during a concert organized on Father's Day. The Park Avenue Armory reports, which requires all those there to completely vaccinate the impending performance of "Deep Blue Sea."
These Companies Also Require Their Employees For Masks And Vaccines
Companies from Disney to Walmart and Google began to order their people to shoot against Covid-19 in the previous week. Not only does his employees have to be vaccinated, but even famous restaurateur Danny Meyer also said that he won't serve the clients in the restaurants without evidence that they have had the vaccination.
Vaccine warrants were created and on Thursday, President Joe Biden announced the obligation to either vaccinate or subject to frequent testing and mitigating measures for all government workers or on-site contractors.
An increasing number of corporations have announced their own vaccination mandates throughout the week: The first two Silicon Valley titans to release their own terms on Wednesday were Google and Facebook. The Frida brothers were joined by Walmart and Disney
Here are the companies that have announced Covid-19 vaccine requirements for at least some of their employees:
Google
Sundar Pichai, CEO of Google (GOOG), announced a vaccination requirement for employees returning to the workplace in an email to employees on Wednesday. According to Pichai, the policy will be implemented in the United States in the next weeks and in other areas in the coming months as vaccinations become more readily accessible. It is unknown how Google intends to implement the policy.
Netflix
According to Deadline, Netflix (NFLX) is demanding Covid-19 vaccinations for the casts of all its US films, as well as anybody who comes into touch with them. Last week, Hollywood unions and major studios worked out return-to-work guidelines that include "the option to implement mandatory vaccination policies for casts and crew in Zone A" on a case-by-case basis. "Zone A" is made up of actors and others who are in close proximity to them.
Walmart
According to a Friday email from Doug McMillon, the company's president and CEO, all of Walmart's (WMT) corporate workers in the United States must get vaccinated by October 4.
This rule does not apply to Walmart retail personnel, but the company will soon establish a new method to verify their immunization status and will provide employees the opportunity to be vaccinated while on the job (along with up to three days of paid leave for any reaction to the shot). The firm is also increasing its current vaccine incentive to $150; both current workers who get vaccinated and new employees who were immunized prior to starting at Walmart are eligible for the bonus.
Disney
Disney (DIS) is forcing all paid and non-union hourly employees in the United States to get immunized. Workers who are on-site but have not yet been vaccinated must obtain their vaccinations within the next 60 days, according to a corporate statement to CNN Business. Employees who continue to work from home must submit confirmation of immunization to the employer before returning to work.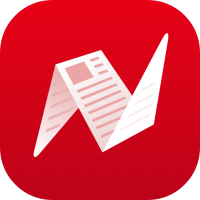 This is original content from NewsBreak's Creator Program. Join today to publish and share your own content.