The New York State Office of Temporary and Disability Assistance (OTDA) will expedite the processing of the more than 150,000 applications to the Emergency Rental Assistance Program that have been submitted by New Yorkers who have fallen behind on their rent due to the pandemic, as well as make the application process for funds easier.
This was announced on Monday by New York Governor Andrew Cuomo, following last week's condemnation by political leaders and community organizations of OTDA's delays and slowness in processing rent payments, whose fund has $ 2.7 billion to cover up to 12 months of back rent to tenants who were unable to meet their payments due to the COVID-19 crisis.
The state president promised that the new streamlined application procedure instantly lowers paperwork criteria for both renters and owners, while emphasizing that over 1,000 staff and 350 volunteers will assist in resolving pending cases.
The Cuomo Administration stated that the 4,828 pending cases reviewed and verified payment requests will be discharged before August 3 and that the goal is for OTDA to be "will be up to date," with the payment of all pending and verified applications by August 31, when the moratorium on evictions expires.
"The $ 2.7 billion Rental Assistance Program is already providing funding to some of our most vulnerable residents who were given priority during the first 30 days of the application process, and now we must focus on delivering funds to the remaining applicants." Cuomo said. "To expedite this process, I directed OTDA to work with its provider to disburse payments as quickly and efficiently as possible. We can deliver billions of dollars in rental assistance to New Yorkers who have been struggling to pay rent through no fault of their own. "
Although groups believe that more than 1 million New Yorkers had some sort of arrears and obligations in their income as a result of the COVID economic crisis, the Cuomo Administration stated that the rent payment scheme will assist between 170,000 and 200,000 houses.
Fernando Livingston's injury at the height of the COVID-19 crisis was just one of many challenges he encountered when he lost his job last year and, worse, fell behind on his rent.
Since he was stuck beneath a gate for almost an hour while on the job, the 68-year-old former security guard has been surviving on food stamps and workers' compensation. He has difficulty walking as a result of the spinal damage.
As he filed for the state-run Emergency Rental Assistance Program in early June, the possibility of a fund that might pay months of unpaid rent boosted the Brooklyn man's spirits and initially assuaged his concerns of being homeless.
Despite promises that $2.3 billion put aside for rental aid would begin flowing immediately, Livingston and thousands of others have received no answer from the state over seven weeks later, and are now behind on another month's rent.
"I've never been homeless before. I've never really had problems with rent before," he told the Daily News. "I'm scared. I'm not going to tell you no lie. I can't sleep at night thinking of what's next, what's going to happen."
Livingston owes his Flatbush landlord more than $10,000 after emigrating from Panama and serving in the Navy for six years.
And there are hundreds, if not millions of individuals living in the same or worse situation, just like Livingston.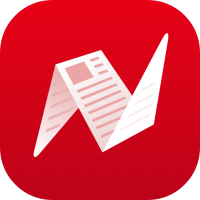 This is original content from NewsBreak's Creator Program. Join today to publish and share your own content.