Major Bill de Blasio said that New York City workers would require vaccinations or testing of COVID-19 weekly.
De Blasio announced the decree, which would affect around 340,000 city workers, citing the risk and lethality of the fast spreading Delta strain. This covers both instructors and police officers in the city.
De Blasio and his Labor Commissioner Renee Campion declared that, if city employees who choose to take vaccinations refuse to wear a mask indoors, they are not permitted and are not to be paid to work.
New York is the largest city in the country with this decision on Monday. In the lead-up to the start of the school year, the mayor claimed the announcement was part of a strong vaccinations campaign.
"We're leading by example," de Blasio said, noting that he hopes the city's stance will push private employers to follow. "Right now there are employers ready to act, who will take heart from our announcement."
"We're just not going to tolerate unvaccinated city employees doing the wrong thing," De Blasio added. "Let's be blunt: If you're a city employee and you're unvaccinated, you must wear a mask indoors at work. We will not tolerate any decision to do otherwise because this is about protecting people's health and well-being."
He said that unvaccinated personnel with no masks will be 'removed' from work.
"It will be a job requirement. We will expect employees to comply," Campion added. "If employees refuse to comply, they just can't be at work and, in fact, they will not be paid."
Campion noted that the new standards will change depending on the business, but did not give much information on how this worked. Renee and de Blasio pointed out that the town addressed the plan with municipal trade unions and that the talks are continuing.
The statement was made by the city's main town employees' union nearly immediately.
During the de Blasio press conference Henry Garrido, DC 37 Executive Director, with 150,000 members, made a declaration that the mayor should first sit down in the negotiation process to take the plan forward.
"If City Hall intends to test our members weekly, they must first meet us at the table to bargain," he said. "While we encourage everyone to get vaccinated and support measures to ensure our members' health and well-being, weekly testing is clearly subject to mandatory bargaining. New York City is a union town and that cannot be ignored."
The FDNY EMS employees Local 2507 union also blasted the action, saying that COVID vaccination final clearances had still not been issued by the US Food and Drug Administration.
"FDNY EMS Local 2507 is strongly opposed to these new workplace mandates being forced upon all 4,300 of our members," said Oren Barzilay, the union's president.
This area has been requesting an increase for its employees for many years, and a town-supported procession in protest of poor salaries has lately been boycotted by many of its members.
"Instead of dictating more royal edicts upon workers, the mayor should instead concentrate on providing more support for the women and men who serve as New York City's medical first responders," Barzilay added.
The United Teachers Federation was another major union, offering a better reaction and arguing that this new regulation is reasonable.
"Vaccination and testing have helped keep schools among the safest places in the city," UFT spokeswoman Alison Gendar said. "This approach puts the emphasis on vaccination but still allows for personal choice and provides additional safeguards through regular testing. There are still many things to do before we are prepared to safely open our schools in September."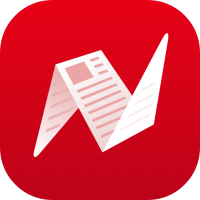 This is original content from NewsBreak's Creator Program. Join today to publish and share your own content.