Since 2009, the Metropolitan Transportation Authority (MTA) has increased the cost of MetroCards every two years, however, there will be no rise in 2021, just when New York City is attempting to recover from the devastation caused by the COVID-19 pandemic.
Larry Schwartz, the state-run agency's top financial officer, predicted this after exiting a meeting in which he warned that the rises will begin in 2022.
"There's not going to be a fare hike in 2021, period," Schwartz said following a meeting of the MTA's Finance Committee. "There might be a fare hike in 2022."
The official emphasized that the MTA should now seek a method to attract more people back to utilize Public Transportation services and that announcing the rate hike would be counter-productive when faced with the meeting on Wednesday of the MTA Board of Directors.
"This is the moment we need to increase the number of passengers. We need everyone to get back on our buses, trains, and subways. It would send the wrong message by increasing rates at this time."
Schwartz urged the forthcoming Mayor, the upcoming City Council, and Legislature during his meeting with the MTA financial commission to look for new ways of financing for bus and rail services and proposed even taxing the AirBnB app for a basic rental service.
"Tourism is making a comeback, now is the time to solve it. Now is the time to work with everyone to come up with the best and brightest ideas, to find a new way to structure rates. But now is not the time to raise rates," said Cuomo's adviser.
Organizations for public transport rights criticized the rise in rates. In addition to calling on the MTA to enhance service, stop delays and boost trains and bus flows, they requested not to raise costs less after this pandemic.
"The MTA received millionaire funds from the federal government in the middle of the COVID crisis so that there are no increases, so that should cover that part," The Riders Alliance's Jorge Muñíz stated that it is a federal government that is also demanding 20,000 million USD for the subway to halt additional rises.
While some commuters relying on public transit to revert to normal following the impact of coronavirus on the Big Apple greeted Schwartz's words as a momentary comfort, others were disappointed and even outraged that the prospects for short and medium-term growth are still being suggested.
"I think it is half good news, because if they are not going to authorize increases now, but they are saying that they are going to raise the MetroCard next year, well that is very bad because we have not finished getting up when they are already thinking to charge us again," said Mexican Alcibiades Chaydez, at the Times Square station in Manhattan. "The fair thing would be for them to freeze prices for at least a year after they declare the end of the pandemic."
Colombian Mónica Arias, who lives in Brooklyn and works in Manhattan, took a similar position, criticizing plans to increase pricing in 2022.
"The Governor and the Mayor should guarantee that there are no raises now or next year, because we are trying to re-establish ourselves, there are no full jobs yet and there are past due debts, so any penny they want to increase us is going to be deadly for most of the people that are simple workers," said the user of the Metro.
Meanwhile, the chairman of the Transportation Committee of the Municipal Council, Ydanis Rodríguez, was relieved that no transit growth will occur in 2021, nevertheless, stressed that the search for mechanisms should continue to be carried out so that no big apple residents are abandoned.
"What we see happening is that the MTA is responding to a call that we have been making by many elected officials, groups that advocate for passengers, and voices that defend that transportation should be affordable for all," said the councilor. "We are pleased that the MTA has listened to our request not to implement the scheduled increase, but we must continue to work to ensure that the subway and buses are accessible to all New Yorkers."
Rodriguez was also confident about more transit relief with the municipal leadership shift next year, in which Eric Adams seems to be the final Mayor.
"We are hopeful that Eric will be our Mayor in 2022, because his government proposal commits to maintaining and expanding the Fair Fare program (MetroCard at half price for the poorest), so the months ahead will be important. The next few months will be crucial, and I am confident that the City, the State, and the MTA will work together more closely," said the Manhattan Councilor.
"We hope that what we have already achieved by not increasing prices on the MetroCard, is now something bigger that sets the tone for continuing to work and looking for alternatives to make public transportation affordable for all workers, immigrants, Latinos, African Americans, and Asians." Added Rodríguez.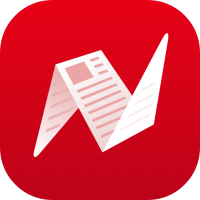 This is original content from NewsBreak's Creator Program. Join today to publish and share your own content.