The "Restaurant Week" is back in New York City after 18 months of personal absence from the pandemic. They will be active for five weeks for the first time until 22 August. This is the longest period in the 29 years that it has been celebrated.
This stimulus program for reduced meals brings together roughly 530 participating restaurants offering more than 50 culinary types in 75 areas across the five boroughs, with lunch and dinner priced at $ 21 and $ 39, respectively, always containing an entrée and minus one accompaniment.
Customers may now enjoy a new unique $25 restaurant experience, which includes at least 3 meals and customized additions. Taxes and tips not included; limited Saturdays and optional Sundays.
During the lockdown, the program was carried out in the format "NYC Restaurant Week To Go," with take-out orders. But now it is back in person. This edition is especially important as New York City continues to recover from the coronavirus pandemic and the city's heavily impacted restaurant industry works to rebuild, according to a statement from NYC & Company, an official organization promoting destinations, conventions, and tourism in the five boroughs.
"NYC Restaurant Week returns once again this summer taking on new resonance as a celebration of the city's remarkable and resilient culinary community, and an opportunity to bring friends and family back together in support," said Fred Dixon, president, and CEO of NYC & Company, in a media release. "We are delighted to invite diners to make plans now to dine out often and experience the diversity of cuisines that make New York City the restaurant capital of the world."
Any restaurant owner can enroll in the program at no cost, several, or five weeks throughout the Summer 2021 season. Aside from extended closures, the food business has been hampered by a labor shortage, despite government unemployment compensation.
At the same time, according to Andrew Rigie, executive director of the NYC Hospitality Alliance, which represents approximately 24,000 eateries and bars, 65 percent of the city's restaurants that sought federal Small Business Revitalization Funds (SBA) were denied.
Thousands of new NYC restaurant jobs have been generated in recent months, according to The City. When the outside service resumed in June of last year, nearly 100,000 workers were rehired, but the city's restaurants and bars still had more than 120,000 fewer jobs than before the pandemic, many are not functioning at full capacity, have limited personnel, or work shorter hours.
Customers may make reservations through the nycgo.com/restaurantweek site to support this campaign and eat for less. Additionally, through August 15, Mastercard cardholders can pre-register here to earn a $ 10 bill credit for any transaction of $ 39 or more, with a maximum refund of $ 50. In contrast, they will be able to enter raffles for thousands of miles to fly for free with American Airlines.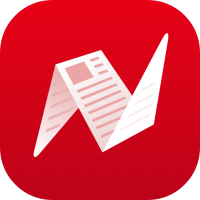 This is original content from NewsBreak's Creator Program. Join today to publish and share your own content.