COVID-19 has not only killed 33,491 New Yorkers and infected 793,701 others, but it has also caused an employment problem that is being felt by thousands of Latinos who work in the restaurant business, which is one of the most impacted by the pandemic.
And, as the Big Apple begins to recover fully, restaurant workers are asking that regulations be changed to require these companies to pay the full minimum wage of $ 15 per hour to servers, waiters, and brokers of food, regardless of the tip.
That was the cry of a small group of workers who gathered in Times Square on Tuesday to deliver a letter to the manager of the popular Olive Garden restaurant on 47th Street, in which they not only demanded wage increases but also complained that they were not paying many workers tips as required by law.
Starting Thursday, the minimum wage for fast-food workers in the state of New York will be raised to $15 per hour.
While the Fast-Food Minimum Wage in New York City is already $15 per hour, it has been $14.50 across the rest of the state since the end of December. The Department of Labor established the progressive hikes, which began in 2015 under Governor Cuomo.
"It's so important to mark this moment where yes, some workers are going up to $15, but the majority of workers are actually leaving this industry or have already left because the wages just aren't enough particularly for tipped workers who weren't included in that increase," said One Fair Wage President Saru Jayaraman.
While others blame unemployment benefits for the food service industry's labor crisis, Jayaraman claims that many are ineligible and have moved on to other opportunities. She observes that many eateries are not reopening because they are unable to recruit staff. "We really only have two choices: raise wages or expect half the industry, half the Sunday brunches, half the Friday night dinners, half the great experience that we had prior to the pandemic," she said.
Meanwhile, Republican Assemblyman Chris Tague argues that although he doesn't blame people for seeking higher pay, companies have struggled during the pandemic, and raising the Fast-Food Minimum Wage in Upstate regions will make it difficult for some to stay afloat. "During this COVID crisis we had a processing problem throughout the country, and you can see when you go to the grocery stores or go out to a restaurant the price for different types of foods has increased dramatically," Tague said.
He also mentioned that some fast-food restaurants are replacing labor with apps and technology.
The adjustment in the Fast-Food Minimum Wage affects enterprises with 30 or more locations, including many independently held franchises.
"We are fighting so that there is a fair wage for everyone and in particular we wanted to start by coming to the Olive Garden chain because we know that the chain is not paying fair wages," said Guadalupe Cortéz, of the organization Communities of New York for Change. "We have stories of employees suffering underpayments and it is time for this chain and all restaurants to value employees and give them what is fair."
According to a survey by the One Fair Wage group, which supported the strike, 53 percent of all workers are considering leaving their employment in restaurants, with the great majority citing low salaries and poor tips as the cause. Almost eight out of ten workers (78 percent) believe a "full, stable, and decent salary" would keep them at their current employment.
The protestors emphasized that raising wages would be advantageous at this time, not just for employees, but also for eateries, who have openly said that they are having difficulty employing personnel due to the pandemic.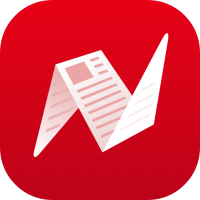 This is original content from NewsBreak's Creator Program. Join today to publish and share your own content.