Last Monday, the Centers for Disease Control and Prevention published updated school advice, advocating for a full return to schools in the autumn and suggesting that fully vaccinated children and staff wear masks as an alternative.
However, the guideline left many details to state and local governments, encouraging districts to use local coronavirus statistics to inform choices on when to tighten or loosen preventive measures such as masking and physical separation. It was also suggested that students and employees who had not been vaccinated continue to wear masks.
Mayor Bill de Blasio of New York City, the nation's biggest public school district, announced on Monday that masks will still be needed for all students in the upcoming school year, but he added that authorities would continue to examine the decision.
"For now, assume we're wearing masks, but that could change as we get closer," Mr. de Blasio said at a news conference. "But we'll be driven by the data we see and the science as always."
De Blasio said the city will continue to err on the side of caution when questioned about the latest CDC recommendations on Monday.
"So, I'm absolutely confident based on this guidance and everything else we've seen that we'll be able to get all our kids back into school in September, but for now sticking with the idea that, you know, wearing the masks is a smart thing to do in schools. We'll keep assessing as we go along. But I think for now it still makes sense," he said.
Dr. Dave Chokshi, the city's health commissioner, said the DOH was still studying the new CDC guidelines and will be working with the city Department of Education in the coming weeks to provide guidance for schools, parents, and children.
"What I will say is that the CDC guidance mirrors the layered approach to prevention of COVID-19 that has worked in our schools thus far. And the key in that layered approach is to use all the tools that we have in our toolbox," he added.
CDC advises against wearing masks in schools, despite the rules.
Vaccinated teachers and students would no longer be required to wear masks within school premises, despite the fact that youngsters under the age of 12 are not yet eligible for the vaccination.
A countrywide vaccination program in which children under 12 are eligible for injections as well as a widespread decrease in COVID-19 hospitalizations and fatalities is being launched on Friday by the Disease Control and prevention centers.
"We're at a new point in the pandemic that we're all really excited about," stated Erin Sauber-Schatz, the CDC task group leader in charge of developing guidelines to keep Americans safe from COVID-19.
While Mayor de Blasio has pledged to fully reopen public schools for all kids this fall without a remote option, New York City education officials have been tight-lipped about whether the new standards would be implemented when classes resume.
Officials from the city's Department of Education are "reviewing the CDC recommendations with our health specialists," according to Danielle Filson, a DOE spokesperson.
According to UFT spokesperson Alison Gendar, representatives from the city teachers union are discussing the new advice with local and state authorities as well as their independent health experts.
The new CDC guidelines were welcomed by Michael Frank, a history teacher at the High School for Environmental Studies in Manhattan's Hell's Kitchen area. When he wears his mask in class, he says it's difficult for his students to understand him.
"I think moving forward, the thing we need to focus on is returning to a sense of normalcy," Frank said. "Anything that resembles what they remember from two years ago, that's going to be key."
Frank thought it would be "great" if he could just get rid of the mask.
"Just teaching in a class of 30 people, it muffles your voice," he said.
All children and employees must wear masks inside school facilities, except when eating, according to existing state health department guidelines, which establish the minimum criteria for districts across the state, including the city.
Students must also maintain a physical distance of at least three feet within classes, according to state regulations. However, several instructors throughout the city believe the new federal school mask policy is a recipe for catastrophe.
What is the CDC's advice for back-to-school?
Although vaccination is the major public health preventive approach for ending the COVID-19 pandemic, it is still not required for students, instructors, and staff to resume their face-to-face activities.
To limit the danger of transmission, schools must maintain at least 3 feet of physical space between children within classes, along with the wearing of inner masks by those who are not completely vaccinated.
Indoors and in congested situations, when physical distance cannot be maintained, it is especially vital for those who are not completely vaccinated to use the mask consistently and correctly.
When students, teachers, or staff show indications of infectious disease, they should stay at home and be sent to their healthcare practitioner for an evaluation and treatment.
COVID- Individuals who are not completely vaccinated, such as students, instructors, and staff, must be protected using 19 preventive methods, especially in places where community transmission is moderate to high.
To inform their judgments, each school district should track community transmission, immunization coverage, screening, and outbreaks.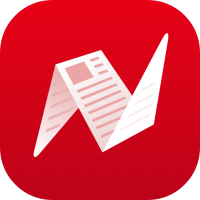 This is original content from NewsBreak's Creator Program. Join today to publish and share your own content.