Although school is over, a new summer program for children in kindergarten through 12th grade will begin next month, providing enrichment activities as well as free child care.
The Summer Rising program in New York City is accessible to all kids in public and private schools in the city. Academic programs, social-emotional learning, and other educational activities, such as art activities, outdoor sports, and even field excursions, are all available.
The full-day, the in-person program was open to anybody, not only those who had fallen behind during the academic year, as is the case with regular summer school.
The programs are administered by local school leaders and community-based groups and are hosted in local public school facilities. Each kid will be provided breakfast, lunch, and a snack.
It begins on Friday, July 2, for children who have a 12-month Individualized Education Plan (IEP), such as those in District 75 or those receiving extended school year services. Summer Rising will begin on Tuesday, July 6 for kids in grades K-12.
"You've got a lot of kids who did not attend in-person instruction during the school year," Mayor de Blasio said while greeting parents and kids at P.S. 6 in Brooklyn on Tuesday. "A lot of the parents wanted the kids to come back in for the summer to get acclimated and get connected again, restart their learning."
Daycares in high demand as many parents return to work in offices.
As more New Yorkers return to work, play and childcare are becoming increasingly important. As a result, a daycare center in Greenwich Village has seen a surge in demand from parents looking for childcare for their youngsters.
"What I am seeing now is that many parents are working in the office and they are telling me that they want to care. I am very happy that this is happening so that I have more work," explained Adela Tapia, owner of Nursery Miss Adela.
And it is that, according to a prediction by the group Partnership for New York, 29 percent of city workers will return to work by the end of July, and 62 percent by the end of September.
Tapia demonstrates the expansion plan for the facility. Because of the high demand, a long waiting list has already been established owing to space constraints.
The nursery now has a capacity of six children, but it hopes to expand to more than 20 in the future.
"The benefit of having a bigger place is serving more children and having more room for them to play, read more books and be happier," Tapia added.
Adela lavishes her affection on each of her children. After being briefly shuttered during the pandemic, this 12-year-old children's facility was on the verge of closing.
Adela is in charge of everything, from the baby formula to the educational games. She understands that her work is critical to the recovery of employees and a certain sector of the economy.
"For parents who go to work and have a place where the children are safe and happy so parents do not worry."
The mayor's administration stated in early June that the budget for child care will be increased to accommodate 15,000 additional youngsters.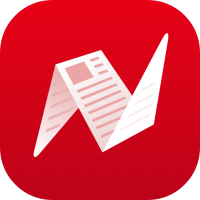 This is original content from NewsBreak's Creator Program. Join today to publish and share your own content.