New York continues its process on the road to "normality", after 16 months of being attacked by the COVID-19 pandemic, and as part of the full reopening of the Big Apple, from this week New Yorkers will be able to enjoy the public libraries in all five boroughs, already all the rage.
This Tuesday, July 6, most of the branches, which are part of the three systems that make up the City's Public Libraries, will begin their process of reopening almost "full", not only their headquarters, but the services they used to provide. before the pandemic, such as computer loans, English classes, indoor workshops, and unlimited browsing.
This was revealed by the Public Library system (NYPL), which includes the branches of Manhattan, Staten Island, and The Bronx, the Queens Library system (QPL), and Brooklyn (BPL), while warning that despite the return from their headquarters to normal, ongoing services, such as virtual programs and outdoor initiatives, will continue to function.
"We know how important public libraries are to New Yorkers and to the reawakening and recovery of our great city," said NYPL President Anthony Marx in a statement Monday. "We, like all New Yorkers, have been eagerly moving toward the moment we can more fully restore a familiar, near pre-pandemic service model throughout the system, and are so excited that —thanks to the vaccination progress — that moment is now."
"Through the pandemic, Brooklyn Public Library continued to show up for our patrons online, outdoors, and in the lobbies of our branches," said Linda E. Johnson, president, and CEO of Brooklyn Public Library.
"Now, patrons can use computers, browse our shelves, and linger at their local library as long as they like. This is a significant milestone in our city's recovery."
New York is slowly recovering well, and opening libraries is the best news for many of us who have kids because children will have a good option not to be locked up, they will be able to learn, read and even use the programs offered by bookstores
These are the news that libraries and bookstores will have.
Masks remain mandatory at all Manhattan, Bronx, Staten Island, and Brooklyn Library locations, while at Queens System Libraries, they will be optional for fully vaccinated staff and patrons and required for individuals who are not fully vaccinated.
Among the novelties that will return as in March 2020, seats will be available without a time limit, laptops will be loaned, the mobile library service will be reestablished and expanded, classes and public programs will be offered indoors, and they will have outdoor programs during the summer.
Likewise, the hours of public service will be extended, as possible and although each of the three Library systems will have different movements in view of the total reopening, the goal is that during the month of July they will all return to what the service used to be. before the pandemic.
Another important detail is that the Libraries will continue to exempt expired fines, for now at least until September 2021.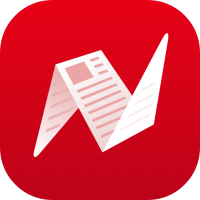 This is original content from NewsBreak's Creator Program. Join today to publish and share your own content.