The state Department of Treasury said Friday that the first 51,000 rebate checks would be mailed to some of the more than 760,000 eligible families.
Under the $46.4 billion state budget approved by Gov. Phil Murphy on Tuesday, couples earning less than $150,000 with at least one dependent child and individuals earning less than $75,000 with at least one dependent kid are eligible for income tax rebates of up to $500.
Eligibility is determined using New Jerseyans' 2020 tax filings.
Murphy and legislative leaders agreed to tax refunds as part of a compromise last year to raise taxes on high-income taxpayers, and the new fiscal year budget includes more than $300 million for the program.
The deal, announced in September, occurred in the midst of the coronavirus pandemic's aftermath. Officials stated that the agreement will benefit both the state and its low- and middle-income residents throughout the current health and economic challenges.
According to a Treasury spokesperson, Treasury intends to issue around 100,000 checks per week.
Murphy approved the state budget for the next fiscal year on Tuesday, with the money set to be disbursed as early as this week.
The refund scheme is part of a $319 million package agreed upon by the governor and state legislature in September.
The new budget guarantees money for children's health care and raises income limits, allowing more families to qualify for an income tax credit for the cost of child and senior care.
However, not everyone is pleased with the financial allotment. Republicans in the state Legislature wrote to the governor, demanding that budget resolution and other papers outlining the purpose of the hundreds of millions of dollars in discretionary expenditure added by Democrats shortly after the budget was passed be released the previous week.
"The public has the right to know how their money is going to be invested," according to a section of the letter signed by Senators Steven Oroho (R-24), Declan O'Scanlon (R-13), Michael Testa (R-1), and Sam Thompson (R-12).
Here's what you'll need to know about the stimulus
According to NJ.com, those are the most frequent question people have about this check:
1. Who is qualified for reimbursement of taxes?
A reimbursement payment is available to married couples in New Jersey with an income of less than $150,000 and at least one dependent child. Individuals with an annual income of less than $75,000 and at least one dependent child are eligible.
2. Is it truly necessary to have a dependent child to qualify?
Yes.
3. A person's eligibility for federal stimulus funding was determined by their adjusted gross income. What criteria are used to determine eligibility?
The benefit is calculated using your gross income for 2020 (before taxes and deductions).
4. Can non-residents apply?
The refund is only available to residents of New Jersey.
5. How many families are eligible?
According to the administration, 764,000 New Jersey families are eligible for a refund.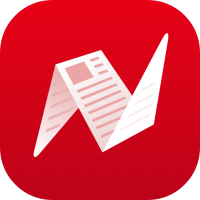 This is original content from NewsBreak's Creator Program. Join today to publish and share your own content.