Based on the coronavirus pandemic, one of the biggest economic crises in history has occurred in Big Apple, and in order to face this devastating reality, it needs a historic reply; $98.7 billion, for the coming fiscal year 2022, for the largest ever budget between the Mayor's Office and the City Council.
When it appeared to be clear that COVID-19 has now become a public health crisis as there have been many handshakes and hugs, Mayor Bill de Blasio and City Council President Corey Johnson this Wednesday announces an agreement to adopt the City's Recovery budget that even restores some of the funds cut back from various programs last year.
"The Recovery Budget is a radical investment in working families. It will drive economic growth in every neighborhood, all while building on strong reserves and investing stimulus funds aggressively to put the pandemic behind us, once and for all," said Mayor Bill de Blasio.
"This budget is a historic investment in New York City and it's exactly how we will achieve a recovery for all of us." He added.
It was specified that the budget, which was agreed on the same day that the official deadline for its approval expired on June 30, and which will take effect at the start of the new fiscal year on July 1, was negotiated with a focus on the city's reconstruction, recovery, and reinvention in a more just and equitable manner.
Despite this historic deal, officials from the Mayor's Office underlined that the City still confronts a financial shortfall of more than $4 billion, which the next Mayor elected in November would have to address.
"What I think is going to happen in the future is that revenues for the City will continue to grow strongly while the economy continues to grow at an accelerated rate as is being seen now," said De Blasio, adding that those "Deficits are manageable, and a lot of work has been done to make sure that in the short term these losses of funds are not very large."
Council members guaranteed that five major goals can now be met: ending the struggle against COVID-19, building on strong reserves, driving economic growth in every community, providing academic and emotional rehabilitation for every student, and keeping all children in safe communities.
"No one could have predicted the challenges this city has faced since our last statement in person 16 months ago, nor the progress we have made in overcoming the pandemic and reopening. This budget is focused on rebuilding, recovering, and reinventing our City in a more just and equitable way. Once again, this Council negotiated a fiscally responsible budget that helps all New Yorkers now and in the future, "said Johnson.
"That was our commitment three and a half years ago when I became president and I am proud of the work of this legislative body to pass balanced and punctual budgets every year in good times and bad," added the politician, who currently competes for the Comptroller position.
What do you think about this decision?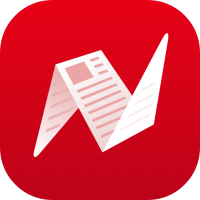 This is original content from NewsBreak's Creator Program. Join today to publish and share your own content.