Less than 15 days ago, New York City had a full city reopening after the pandemic began. Despite that, now there is a new variant of COVID-19 called Delta, which is threatening the country and many states have decided to close again.
Although the New York City authorities are very clear about this problem, the positive numbers of COVID-19 have allowed authorizing the total reopening, and that is why this Tuesday they assured that they are following the evolution of this variant but they will not close the city for now.
Although they confirmed that the current situation is good here, they did not miss the opportunity to call on New Yorkers not to lower their guard and alert those who have not been vaccinated that they cannot waste time and do so as soon as possible.
"If you've been waiting to get vaccinated, this is one more reason why you should run, not walk, to do it. And we know that each dose of the vaccines is another brick in the wall not only against the Delta variant but against all variants of the virus," emphasized Health Commissioner Dr. Dave Chokshi.
The top head of the City Department of Health (DOHMH), detailed some of the discoveries about this variant: "We know that it is more transmissible. That means it spreads more easily. It can cause more serious illness, although we don't have strong evidence yet. But most importantly, we know that vaccines provide strong protection, particularly against serious diseases, against the Delta variant and all the other variants currently circulating in New York City."
De Blasio says the city continues to move in a good direction.
Mayor Bill de Blasio said Tuesday that, though the city is monitoring data on the variant, he is confident the vaccines will keep New Yorkers safe.
"We will make adjustments when we see real consistent evidence, but so far the data is telling us in fact, things keep moving in the right direction," de Blasio said.
And on immunization, he said: "The latest information is that we have 4.2 million New Yorkers who are fully vaccinated and we have 4.6 million who have received at least one dose, and the overwhelming majority of those people will finish and receive the second dose."
The mayor also announced Tuesday that municipal workers could ditch their masks in the office if they were fully vaccinated. 
"The most encouraging news is that vaccines work well against the Delta variant, so having people vaccinated is the best way for all of us to be protected," said Dr. Mitchell Katz, President of Health + Hospitals. , adding that "we appreciate the media telling people about the variant because it is another reason why if people have delayed vaccination, this is the time to do it. It would not only protect them against the Delta and but all the other variants ".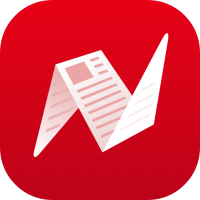 This is original content from NewsBreak's Creator Program. Join today to publish and share your own content.