Everywhere we see how the key to being a millionaire is "to start saving in your 20s thanks to the magic of compound interest." However, I believe it is possible to accumulate a good amount of money no matter what stage you are in.
That's because being wealthy is not only one path. And saving when you're older is easier than in early ages.
Many people have other priorities in their 20s than just accumulating money, such as paying off debt, buying a car, a house, travel, or even having children. Expenses that you may not have over the years.
When you are older, you earn more money thanks to the experiences and could spend less. For this reason, the piece of advice "start saving in their 20s" does not apply to everyone.
The important thing is that when you are willing to do it, you know where to start. For this reason, if you want to build wealth, no matter when you want to begin, follow these 7 steps.
1. Figure out your why for wanting to save money.
This step is one of the most important because to change old habits and start new, you need to have powerful motivation. The best impulse you could get is to know why you want to do something.
Once you have this reason, make it powerful and specific to stop you from buying stuff and spend money on things you don't need.
For example, it's not enough to say, "I want to save because I want to buy a house," you need to clarify why this house is so important to you and all the things you could do when you have one.
When your motivations are strong, you will choose to control your money and start saving above any unnecessary expense.
At the beginning of the year, something I do that works perfectly for me to save money is to make a "budget goal," in which I include all the things I want to buy or do with my savings and how much I must save to achieve it. In this way, I have that document to view what I could lose if I want to spend money on something that is not on my list.
2. Adapt all general advice to your current situation.
On the internet, there a million different pieces of advice about saving and investing money: How to make a budget, the use of a credit card, the best investment depending on your risk level, etc.
However, these tips don't always apply to our current reality.
So the first step is to convert all these tips to your own reality, create your own savings concept, and then follow it the best you can.
For example, some people are not good with credit cards, so they shouldn't have any. While there are people that are excellent with credit, in that case, I recommend seeing the best way to use them and take all the advantages possible.
Set financial goals that will inspire you to save your money, not the ones that everybody is trying.
The best way to do it is to classify the tips into categories and then create a plan for each of them because you will know which is the best way to manage each of these areas:
Budgeting plan: What is the best way to have your money according to your current situation. Many people make a 50/30/20 rule (50% needs, 30% for your wants, and 20% for savings), but you can adapt the percentage to your lifestyle.
Credit cards and debts: If you are good with credit, search for the best credit card that suits your needs and helps you save money while you spend. If you are good at taking responsible loans, always check the best rates and create a payment plan to pay it before 5–10 years, depending on the type of loan.
Investment: Research what type of investor you are and how much risk you can handle. So you will know what type of articles regarding investments to read and follow. If you are not good at handling losses, reading about cryptocurrencies or trading is not for you.
Adapting all the advice to my current reality helped me have a plan that really suits what I want to achieve and not get tired or stressed by exaggerated advice that I can't follow.
Many people do not save because they receive extreme advice without never having saved, and so they feel that saving and investing are not for them after a few months following them.
3. Automate as much as possible, so you don't have to decide.
If you want to win money, you need to take willpower out of the equation as much as possible and replace it with a system that won't allow you to fail, and the best wait to ensure that you will consistently do something is automation.
For example, every month, you have automatic payments like Netflix, Spotify, YouTube, or Amazon. They debit their subscription monthly to your account without even asking you.
Companies use this strategy to accommodate your life and not give you time to decide if you will really use that subscription this month. I'm sure that if Netflix asked you every month if you want to use the subscription, you would have canceled it a long time ago when you realized that it is really not worth watching one movie a month.
For that reason, if you automate all your payments and savings, you will not give your brain time to decide how much you want to save. You will always save the same amount without thinking about it.
Currently, most banks allow you to make an automatic transfer and direct deposit to different types of accounts. So you can automate everything, from paying the house, services, and loans, to transferring an amount to your savings account.
What has worked best for me is to automate all my fixed payments and only leave my expense account the amount dedicated to my wants spending. That way, I know that the money in my account is only there to go out and buy what I want.
4. Focus your investment on the places you know you will have a return.
Stanley Druckenmiller, a famous trader that made 1 billion dollars shorting the British Pound, said in an interview the following about investments:
"When I've looked at all the investor that have a very large reputations, they all have one thing in common: they make large concentrated bets where they have a lot of convictions. In my thinking, have one single investment decreases your overall risk because where you tend to be in trouble is when you have 35 or 40 names, if you start paying attention to one. If you have a big massive position, it has your attention."
Basically, concentrated investment actually reduces risk when you are completely sure about what you are investing in. Focus on one single place allows you to learn and know where your money is.
My advice, in this case, is to investigate one specific place where you can put your money, so you know you will have a return, and then put the most percentage of your money there.
I have 70% of my money in secure investments and then use the 30% to diversify. This allows me to make fixed plans while making high-risk investments and don't miss an opportunity.
Having one single place with a specific rate allows you to make plans. When you have several sources of passive income with different risks, You usually don't have a single monthly profit, which makes it impossible for you to think long-term in certain cases.
5. Spend extra or unexpected income wisely.
Many people, when they receive extra or unexpected income, the first thing they think about is spending it on things that are not in their plans, whether it is buying new clothes, going to a 5-star resort for a weekend, or a new game console.
However, I consider that the best way to spend it is to rationalize it like it is part of a salary: putting it in percentages for necessary payments. Your first task toward preparedness is to take a look at your monthly expenses and prioritize them.
For example, if you receive $1000 of extra money, you can put 30% of paying debts, 40% in investments, and 30% for you.
I also like to use the unexpected income for high-risk investments. In this way, I don't use money that I have scheduled for a necessary payment, and I take advantage of an opportunity that can bring me benefits.
6. Create and commit to following your spending plan.
A spending plan doesn't mean just follow a budget. It's deciding where and how you want to spend for each area of your finances.
I wouldn't say I like the general advice on the internet and books because they describe budgeting as a one-time process that you have to follow to complete a goal. In the real world, you don't have the same responsibilities every month. For that reason, a budget can't be the same template always.
What really works for me is to write everything I have to pay and save every month, so I don't get in debt for an unexpected plan, I know where my money is, and I know how much I'm able to save.
The whole point of setting up a budget in the first place is to help you meet financial goals and track your money, for me doesn't have any sense to try to do the same thing every month without making any changes. I consider that the first reason why people get tired of a spending plan is that they can't follow the same thing always, and probably nobody does this.
7. Shift your mind to think long-term.
If you only think short-term, like what you want to do with your money this week or month, you will always be broke.
That's because you wouldn't see the advantage of the little effort you are making today. For example, saving $300 every month sounds like a waste of time, but if you use compound interest, those $300 could be $1,000,000 if you invest it wisely:
To build wealth, you have to think long-term. That probably means giving up some things that you may want now for even more important things for a bright financial future.
Something that helps me think long-term is to make savings plans for 2 to 5 years and see how much I can earn if I commit to doing so. That helped me a lot in making projections and prioritizing my investments and savings above anything else.
Final thoughts
Saving and investing is not just for one stage of your life. You can start saving in your 40s and get the same results as someone who started in their 20s if you know how to manage yourself correctly.
I think the most powerful advice is to always keep in mind why you want to save. This will help you motivate yourself and give meaning to each decision.
Finally, save and invest doesn't have to be a pain in the ass. You can make your own path that works perfectly for you and doesn't bother your current lifestyle. Many people can save 50%-70% of their money monthly, but if you only can save 10%, then just do that. The important thing is to make a start and commit yourself.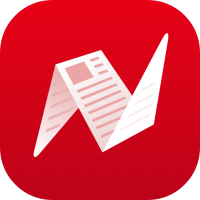 This is original content from NewsBreak's Creator Program. Join today to publish and share your own content.