Workers at the few remaining New York Subway stations will no longer accept cash or exchange damaged MetroCards, forcing customers to mail them in for replacements.
These transactions have now been completed after being briefly delayed in March 2020 to safeguard workers from COVID.
According to Warren, OMNY — the MTA's tap-and-pay fare system that will completely replace MetroCards by the end of 2023 — means the agency will no longer require personnel in booths to help commuters with cash transactions.
Tony Utano, president of Transport Workers Union Local 100, which represents the most of the MTA's workers, said the agency has restarted cash transactions at commuter railroad stations and should do the same in subways.
"This decision is a crime against poor people, full stop." Said Senator of State Julia Salazar,  on Twitter
"We currently do not plan to resume cash transactions in the booths," MTA chief safety officer Pat Warren said during a news conference. Passengers will still be able to pay for MetroCards with cash at the stations' automatic vending machines, which will ultimately be replaced with the OMNY system, which will also take tickets, according to the Daily News.
"Not having cash transactions at subway booths is an inconvenience, and an insult to subway riders," said Utano. "Station agents alert the police on behalf of crime victims, summon ambulances for injured and sick riders [and] report suspicious, menacing and dangerous behavior."
Token booth employees will have considerably fewer responsibilities now that cash transactions and MetroCard services are no longer available.
Union labor regulations oblige workers to remain inside the booths for the duration of their shifts – a requirement enacted prior to the introduction of the MetroCard in the mid-1990s, when the booths contained piles of cash and precious subway tokens.
The rider's advocate on the board of MTA, Andrew Albert, said transit authorities should explore increasing the involvement of the cab staff in the monitoring of all subway stations.
"I would not mind seeing them coming out of the booths, take a gaze up and down the platforms, call the police when something happens," said Albert. "They could provide directions. It would add to the safety of the system."
"The token booth jobs became obsolete 30 years ago with the arrival of the MetroCard," Albert added.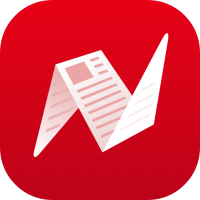 This is original content from NewsBreak's Creator Program. Join today to publish and share your own content.