Recently, a heatwave has wrecked lives in Canada. The scorching heat outside got unbearable for human beings. So, when candies melt under the sun into a thick puddle, we can barely complain about it. Right? We recently came across one such video that left us amazed to the core. A resident of Canada shared a video of this phenomenon (candies melting due to heat) on Twitter and it went all over the internet in no time. In the video, posted from the handle @attila_thefun, we saw a handful of gummy bears kept in a disposable bowl out in the sun. The video was shot in time-lapse mode to show us the development of an hour, within just 27 seconds.
colourful candies, soon, deformed and melted into a gooey pool of reds and yellows and greens. All the candies, except one variety, gave up to the heat. The caption read, "One hour to turn a pile of gummy bears into a gummy puddle in this heat. The sour cherry gummies are much more resilient." Check out the tweet here
The video fetched a lot of reactions on the Internet. Some were left stunned, others commented how the same candy puddle can be frozen and made into a big candy.
left a bag in the back of my car and they almost turned to that, put them in the fridge and it turned into one giant gummy bear,"comment.Another user commented, "If you get a cookie cutter and melt some inside you can make different gummy shapes. Although I don't know how edible sun melted and cooled gummies are."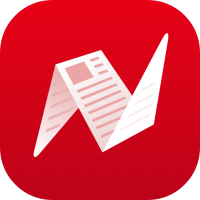 This is original content from NewsBreak's Creator Program. Join today to publish and share your own content.