My journey started when I and my mom immigrated to Italy when I was 14. It was tough for me for the first couple of years because of the culture and language, so I resorted to books. I was never into entrepreneurship and wasn't born with a silver spoon either. So, I had to work hard. One of the first books I read was Think and Grow Rich by Napoleon Hill. Single-handedly, it changed the way I see success and money.
Then, I got inspired by the life of Steve Jobs. That started everything. Reading books brought me to a different mindset and perspective in life. Suddenly, I knew I wanted to become an entrepreneur because you will have the power to change people's lives and make your mark in the universe.
From 2018 to the present day, I'm being mentored by this guy.
His name is Adriano Farano, a Stanford University fellow and serial entrepreneur who has mentored 100+ student entrepreneurs at Stanford. He also co-founded Watchup, the Netflix of Videojournalism, which he successfully sold to Plex.
You will read some of the wisdom he passed into me that I will also be passing in you here.
I have learned a lot. From books, educational experiences, working at a startup, listening to the lessons of entrepreneurs, and from mentors. However, entrepreneurship is hard. It's even harder when you're young and have no idea where to even start.
Well, it doesn't have to be! Allow me to help you. Take a look at Francois Devillez of Forbes Business Council, Andrew Gazdecki, and Lenny Rachitsky tweets:
These are some examples of great content out there that can help you, however, Twitter makes it hard for you to collect of all them.
This is why I created a cheat sheet containing 100+ curated questions that will help you jumpstart your startup success!
Here are some questions on the list:
Before starting:
Why do I want to become an entrepreneur?
It's important to understand your internal motivation why you want to become an entrepreneur. It should be less about making money, and more and solving problems that are yet to be solved or because you're too smart to settle for a 9 to 5 job.
What are the two main reasons to become one?
You found a problem you want to solve, either from a personal experience or from other people by doing market research, or from deep observation of your surroundings and environment.
You found an opportunity you want to create.
These two things are related.
What's my story?
It's common to hear that storytelling is the best away to engage your audience when you speak in public. However, when you're an entrepreneur, knowing how to tell your story is sometimes what will help you get your users and customers.
When you believe in yourself, others will.
Know who you are, where you came from, and why are doing what you're doing.
Am I willing to sacrifice something in exchange?
The journey of an entrepreneur is all about sacrifices. Work-life balance is almost impossible to achieve, at least in the early days. Before embarking into your journey, make sure to understand what it takes to become an entrepreneur, regardless whether you succeed or fail.
Elon Musk once said that when you're young, you should take as much risks as possible.
Why? Because you can afford it.
Paul Graham of Y Combinator also said that it's hard to start something when you have kids.
What happens when I fail?
In a nutshell, you should be bulletproof to failures, meaning when you fail, you learn fast and move fast onto your next step. Don't dwell too long. Although, it's totally okay to spend a bit of time off.
What happens when I succeed?
Celebrate for a little while, then move on to the next important step or milestone.
Am I willing to keep going when things become hard?
The more success you get, the harder things will be. The key here is perspective. As an entrepreneur, you should be able to adapt and be relentless when things get hard.
My mentor, Adriano Farano who's co-founder of Watchup, the Netflix of Videojournalism and mentored 100+ student entrepreneurs at Stanford University once told me:
A startup is like a seed. In order to grow it, you have to feed it with the right nutrients and you'll have to take care of it.
Startups are the same.
What do I do when I'm stuck or tired?
Health is your number one priority. It's okay to lose weight and couple night of sleep. When you're stuck, go out for a run or a walk, or even better, practice mindfulness. When you're tired, go to sleep.
What is my vision in life?
Vision is what separates most successful entrepreneurs from those who are averagely successful. Steve Jobs, Elon Musk, Bill Gates, Jeff Bezos, Mark Zuckerberg all but have one thing in common, vision. How do you see the future is important to the problem you're solving or the opportunity you're creating.
What's a problem am I passionate to solve?
Travis Kalanick, the famed founder of Uber once said that he calls himself as Chief Problem Solver back at Uber because every time he wakes up he identifies 2–3 problems he wants to solve for the day.
What's my passion in life?
Steve Jobs always said that passion can help you move the extra mile and it's hard to keep working on something you're not passionate about. Don't trust what other people say online nowadays. Having a passion is what fuels a lot of successes and the funny thing is that the people who are passionate about what they're doing don't even feel like they're working, it feels like a game for them.
What are my beloved hobbies?
My mentor who has mentored 100+ student entrepreneurs at Stanford University said that having a hobby can help you keep your entrepreneurial life healthy. When you're burnt out or stuck, you can go for that hobby. Be that as reading, surfing, baking, or painting.
What are my core values?
Strip away everything and all you have left are your core values in life. Knowing and identifying them is important as at the end of the day, it's who you will be as an entrepreneur or who will your company be. Example values are: Ambition, Curiosity, Transparency, and Human-centric.
Do you like the questions so far and do you want full access to the curated list?
Our goal is to higher your chances of entrepreneurial and business success by providing you the right knowledge and resources to get started. These are the same questions I wish someone told me when I was younger! Note: Some of these are case-to-case basis and won't always apply.
All the best learnings from:
💣 Zero To One
🤕 Y Combinator
💡 Paul Graham's essays
📈 Accidental Billionaire
🌍 Lean Startup
💶 Naval Ravikant
🧑‍🤝‍🧑 Steve Job's biography
🤝 Twitter's #BuildInPublic!
All in single Notion page!
Note: This work is the result of my years of experience including working closely and being mentored by a Silicon Valley pioneer who has mentored 100+ student entrepreneurs at Stanford University and being a top writer in Entrepreneurship, Startups, and Technology to the tune of 1 million combined views with articles published at The Startup with 8 million+ readers including a mention from Forbes.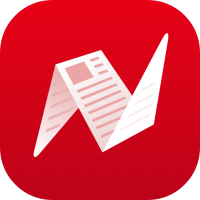 This is original content from NewsBreak's Creator Program. Join today to publish and share your own content.