Back in March, the famous digital artist Mike Winkelmann, also known as Beeple on Instagram, made history when his NFT art titled "Everydays: The First 5000 Days" sold for a whopping $69 million at auction at Christie's platform.
Winkelmann's NFT was a jpeg file of a digital collage containing 5,000 daily futuristic images he created every day from May 1, 2007, through Jan. 7, 2021.
NFT or Non-Fungible Token is a token that cannot be duplicated and it uses blockchain technology to verify its ownership and it's built on top of the same secure network of Bitcoin.
However, it can be more than just a non-interchangeable baseball card and it can only contain value if you can find a niche or audience that could also believe in its value.
The whole NFT experience is different from what art galleries do, aside from the fact that it runs on purely digital platforms. As an example, Jack Dorsey, Elon Musk, and Mark Cuban also sold their NFTs for millions of dollars just a few months ago.
This begs the question, are NFT arts in a bubble?
The power of NFTs is that it gives artists a whole new way to make money off their personal brands, which in a way, strengthens the loyalty in between.
Overhyped
I was doing research on NFT platforms like Foundation, OpenSea, and Raible and realized that almost every piece of art gets sold out fast,
It really made me ask the question, why are people buying these?
Don't get me wrong, the truth is in-between, NFTs could be the future, mostly because of the technology that is being leveraged to support it, however, we're totally missing the big picture.
NFT arts alone are fun and fancy, but it's merely another hype-driven trend by people who tend to follow trends regardless of whether they believe in it or not. NFT arts might as well be worthless, despite people spending hundreds of thousands of dollars if not millions.
Misunderstood
Non-Fungible Tokers definitely has a place in the entire cryptocurrency ecosystem, but like Clubhouse, NFT arts are driven by the "they're onto it, therefore I am" mindset. Additionally, NFTs are interpreted nowadays as "Everything and anything can be made as an NFT".
Most people don't even know what NFTs are, yet they're buying pieces left and right. NFTs are good use-cases for verifying ownership for things like land, car, and housing titles, but that the art scene has bubble written all over it.
A painting by a renowned artist is tangible. A sports card with a signature on it is tangible. A Pokemon card is tangible.
However, an NFT is NOT tangible. NFT is a token, which is technically a long string of code generated by a computer program.
Let's say Elon Musk creates a JPEG art and sells it to you for $ 1,150,000. Now you own that JPEG file. However, millions of other people can still download that JPEG and save it to their computers. And if you print it, it will be worth just as much as my copy.
I know that you've seen this analogy probably hundreds of times, but in a manner of speaking, it's the truth.
Final thoughts
NFTs are a collective imagination and a bubble that I believe will eventually burst. That doesn't entirely mean it won't recover because it might but in a totally different form. People will move on just like they've moved on from all other hyped products in the past. Those who've made money did great and those who didn't do okay.
In the end, the real winners of this NFT bubble will not be the collectors but the marketplaces collecting commissions from each sale and the people who took advantage of the bubble of course. illusion.
I beg to be wrong, I believe in cryptocurrency, blockchain, and the idea of NFTs, but not entirely on NFTs used for arts, graphics, and images.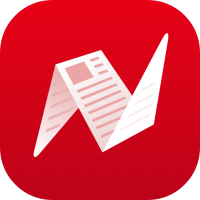 This is original content from NewsBreak's Creator Program. Join today to publish and share your own content.