Last month, I've visited WeWork's coworking space in Manila, the Philippines located in the beautiful New York-Esque Bonifacio Global City. While I had no expectations, in the beginning, I was amazed by how much their spaces can make you feel.
I was welcomed with warm greetings that felt like I just belong there. At that very moment, I realized the reason why there was so much hype about WeWork just a few years prior before Neumann's stepdown.
WeWork, the modern and nature-based co-working spaced company that was once led by the eccentric, cunning, and visionary co-founder, Adam Neumann was once the hottest startup on the whole planet.
And as the Wired Magazine once called it,
"The most hyped startup in the world"
While the majority of people, especially the media tend to focus on what went wrong with WeWork highlighting all the things that are bad, I'd like to emphasize what instead, went right which made the company extremely valuable and the most hyped startup in the first place.
Here are 5 things that WeWork has done right that is helping the next generation of entrepreneurs and companies.
Designing the future of 'We'
The We generation, as Adam Neumann calls it, "the future is all about We."
Neumann said that, in the past, it was all about 'me', while in the future it's all about the 'We'. The We generations set up by Neumann and WeWork will continue to live on, even outside of WeWork. The next generation of entrepreneurs and startups will be focusing on the philosophy of 'We'.
Believe it or not, Neumann's incredible vision for WeWork has changed the landscape of not only of work by renting up desks and co-working spaces, but has also created a vision that we can all follow.
Adam Neumann believed in the power of :
Community
Nature-based architecture
Future-oriented school for children
Human connection
The value of community and the power of working together
WeWork has always believed that we are better together, and a large part of that is learning from others through meaningful connections and experiences.
One of what represents WeWork's values even post-Neumann is community and collaboration. The company from the very started knew exactly where it could go by putting emphasis on the power of working together.
This is perhaps one of the best things the founders have done from the very start and it's what exactly made WeWork a starling success.
Why does it matter?
The future of work and education will be built upon these two values, community, and collaboration. This is exactly what gave rise to virtual cohort-based courses On Deck's or David Perrell's Write of Passage and cohort-based programs like Hikre School's and Lambda School's.
These programs leverage the power of the community to build and increase value to their offerings and this is exactly what makes the courses or programs more valuable.
The physical social networking space
As futurists and visionaries tend to say, the future is all about bringing people together, offline.
While Facebook dominated the past decade as a digital and social networking space for everyone in the world where people could connect, make friends, and establish relationships, it has its own limits and downsides.
For instance, data shows that social networks like Facebook actually have started separating more people than bringing them together in the past recent years. While it still very much exists, Adam wanted to create what is a physical version of Facebook, where people could actually engage, connect, and work together in one environment.
As many people believe the future of technology will be, it's about bringing people together offline and not online. The 2010s were all about living online, making money online, the 2030s will about living offline.
As the world becomes a more digital place, we cannot forget about the human connection.
The human connection seems lacking in the digital world, so what's a better place to nurture human connection but in the place of work and education?
The We corporation has laid out a 20 to 50-year plan not only for them but for everyone out there with ambitious plans and dreams.
Setting up models for the future of school
In 2017, WeWork acquired Flatiron School. Flatiron School is an education platform that offers both online and offline classes to folks who want to break out a career in the tech world. The coding academy was launched in 2012 and has raised more than $14 million since its inception, according to Crunchbase.
Adam Neumann announced in his blog post that WeWork employees and members will now have access to Flatiron School courses both in-person and online. The strategic acquisition of Flatiron School will provide WeWork members an opportunity to expand their knowledge base and skill set, as well as add value to their lives.
Around the same year, WeWork also announced the opening of 'WeGrow', a private school for children aged 3 through students in grade whose design shows the significance of engaging kids in an interactive environment.
Designed by Danish starchitect Bjarke Ingels, WeGrow's campus was located in Manhattan's Chelsea in WeWork's Fifth Avenue headquarters.
The program is designed to be a conscientious entrepreneurial school that includes the practice of mindfulness, yoga, and collaborative games.
Both of these strategic initiatives by WeWork were all based upon their values which in a way, empowers great their community to do better and to become greater.
The vision for reinventing how we work and live
WeWork is still redefining how we work and live. Adam Neumann once said that he wanted to bring the sense of community that he had experienced firsthand in Israel to the West which he said is "greatly lacking".
As you may have noticed, the Western world was all about individualism where people are accustomed to a society where people tend to go along their own ways and the Eastern is all about collectivism where they tend to put more value in their local community.
WeWork wanted to replicate that feeling and bring it everywhere.
Anybody that wants to be something greater than themselves, that understands that bringing meaning and intention into work and bringing those two things together, is a member of the 'we generation,' and the money tends to follow. -Adam Neumann
Final thoughts
WeWork continues to lives on.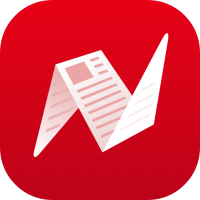 This is original content from NewsBreak's Creator Program. Join today to publish and share your own content.