It was April of 2020, amidst the COVID-19 pandemic where everybody was at home, quarantining. Suddenly, there was noise around a new social networking platform called 'Clubhouse'.A lot of people were talking about it on Twitter which includes a lot of hype around this so-called "the new normal social app". This is what brings Clubhouse to my attention.I turned on my Twitter and stumbled upon some tweets that were talking about it. It was a great discovery. Its exclusivity is what makes the platform more desired by people.To get in, you needed an invite, from someone to let you in. Kinda like the frat party that we've all attended back in college. This strategy is what brought hundreds of thousands and now millions of users to the platform.Conversation rooms come and go as people launch or end them.The company claims that over 500,000 rooms are created per day on average. The platform also claims that it records conversations as they happen but only keeps them on record if someone files a complaint while the room is live.If no one files a complaint, Clubhouse says it deletes the recording as soon as the host closes the discussion.Clubhouse kept its exclusivity vibe even long after they updated their platform to be available without an invite.The cool fact? It was only available for iPhones.
A year later, they boomed. They've reached hundreds of millions of dollars of venture capital money which includes the people at Andreesen Hollowitz.And around mid of February of 2021, they've reached yet one of their biggest milestones yet. They've reached 10 millon users on their platform, which is impressive for a social app that was less than a year old and that was only available for iPhone users.I've learned quite a few things from this:
iPhone is the best platform to launch your app idea
People love exclusivity
What comes easy, goes easy
Later in 2021, they've expanded their platform availability to Android users as well. However, unlike the iPhone market, it barely made difference.Fast-forward today, Clubhouse is now missing in action. It's barely discussed on Twitter anymore and it seems like people have moved on.Over the past couple of months, the Clubhouse the thrill is gone.
What happened to Clubhouse?
In July of 2021, Clubhouse ended its once hyped invite system and opened the app up to everyone. As of August 14, Clubhouse was the 35th most popular social networking app in the App Store. It's slightly more popular than dating apps Grindr and OkCupid, and slightly less popular than Wink and TaggedClubhouse isn't the problem, however, it's not a once-in-a-generation idea either, despite raising millions of dollars. We could assume three things why people have moved on from Clubhouse.
1. It wasn't built upon a solid foundation and genuine community
Clubhouse is like a Jimmy Kimmel's show or a place where celebrities come together and speak about their family, achievements, passions, and future plans.Elon Musk, Naval Ravikant, Mark Zuckerberg, and Jack Dorsey. They've all done their talks on Clubhouse. However, the reason they did was because, at the time they did their rooms, thousands of people were still using the platform.Clubhouse was still the hotshot social platform at that time and when users stopped using the platform, of course, there's no reason for other users to use it anymore.However, nobody really knows. Clubhouse after all has millions of dollars to spare, so they could invest a couple of those millions in research and development and may be gathering the team for design, creativity, and vision.
2. People started going back to their normal life
Well, the number of daily active users on Clubhouse went down dramatically after people started going out and went back to their normal life. We could take into account that a crucial part of Clubhouse's success initially was because all of us were staying at home.Just look at what happened to the short-lived Twitter stories. It was great to experiment, however, Twitter realized it wasn't a meaningful feature for its people, so they decided to discontinue the feature.We were all stuck at home looking for something better or interesting to do, so anything is a yes. I even found my kitchen table interesting at some point that I took pictures and treated them as art.People really move on very fast.
3. People don't find that useful or relevant
Well, people moved on after the pandemic where they started going out again and meeting people outside their homes and offline. At first, this seems like euphoria where there was a boom of real-life meetups for a few weeks, but soon was going back to people spending most of their time at homes.However, months go by and nothing changed. People have really moved on to find the next big thing. I wonder what that even means. In my personal experience, the user experience for Clubhouse has to change to cater to everyday people.For something to stay, it has to solve problems for a niche or small amount of people. Other than that, they have to really be customer-centric and change their marketing tactics to cater to liberal arts and humanities. Clubhouse was built upon the Hollywood hype, where everything is a bubble and short-lasting.
Special mentions
Ellen Eastwood, one of our commenters, voiced her opinion. She said:
The thing about Clubhouse is it's difficult to browse for something that interests you. I always felt like I had to give a conversation 5-minutes to see if it was going to be worthwhile and even then I often couldn't tell.How many times are you going to do that before you tune out?I was part of a few conversations that were very resonant for me personally, but then I went through a streak of finding nothing of value. That disincentivized me and I just forgot about it.
What are your thoughts?
One detail that I believe they could've worked on is their search functionality so that anyone could search for any room they're interested in joining. Let's say that I'm interested in rooms talking about the topics of mindfulness and meditation, then I go search the keywords and the app will show all the rooms available ranking from who has the most listeners or users.Have fun and good luck. Please do let me know your thoughts.Let's connect! You can find me on Twitter here.
This is original content from NewsBreak's Creator Program. Join today to publish and share your own content.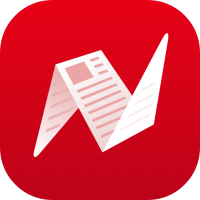 This is original content from NewsBreak's Creator Program. Join today to publish and share your own content.